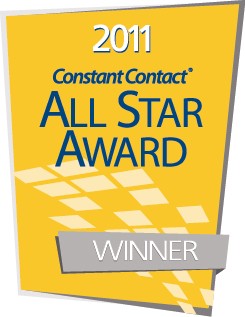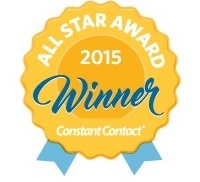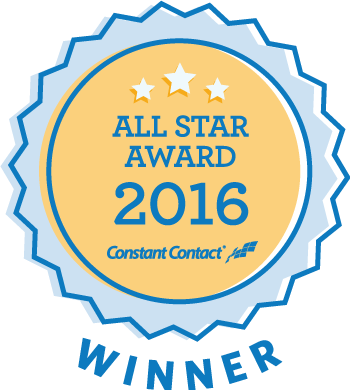 Avon Chamber of Commerce
Avon, Connecticut
Celebrating over 50 Years as
Your Business Connection
Constant Contact All Star - 2010, 2011, 2012, 2013, 2015, 2016

---

Join the Avon Chamber Group (members only)

'Like' the Avon Chamber

'Follow' the Avon Chamber NEW

Download the Avon Chamber QR Code
---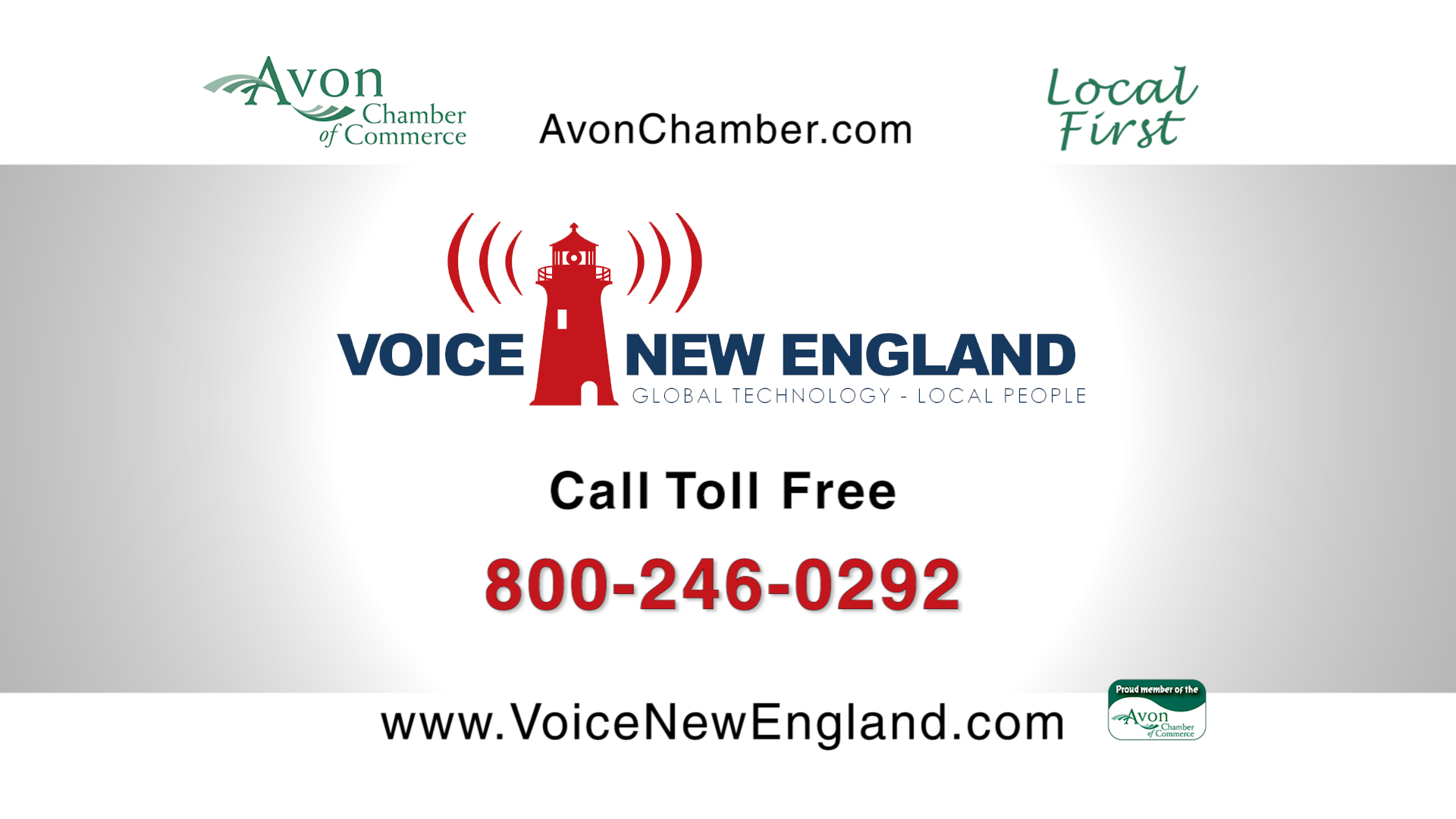 AVON CHAMBER LOCAL FIRST CABLE ADS
Airing Now on the Comcast/Plainville Franchise
RUNNING NOW through Sunday, May 27, Watch the Avon Chamber Comcast Local First Ads -- Featuring TEN of our Member Businesses -- Showing on popular cable networks such as: CNBC, CNN, Discovery, Food Network, Fox News, Hallmark Channel, HGTV, MSNBC, NESN, TNT and Many More!
CLICK HERE to View as Each Ad premiers on our FACEBOOK and FEATURED MEMBER PAGES
---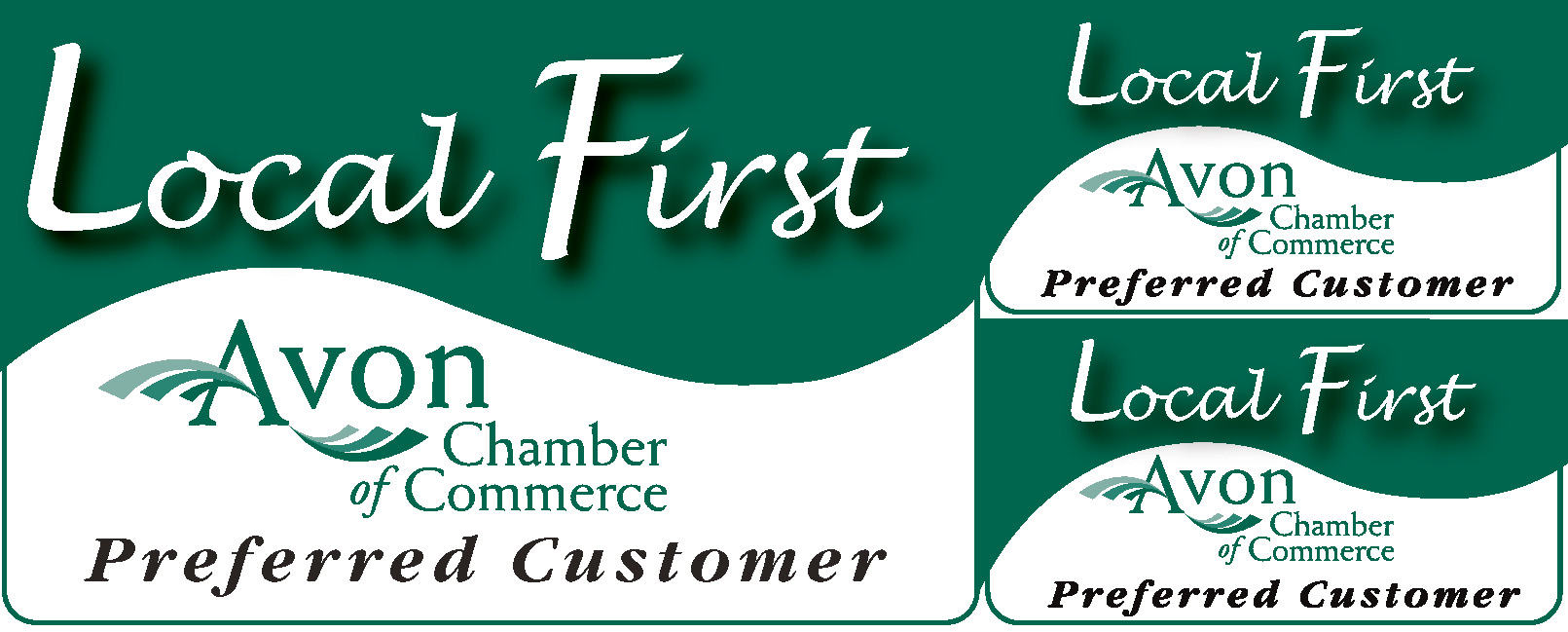 DO YOU KNOW WHERE YOUR LOCAL FIRST KEY CARD IS?? This unique and exciting program provides local residents with an easy way to connect with the many goods and services Avon Chamber member businesses have to offer, along with special discounts and deals. NEW OFFERS NOW AVAILABLE Click on the LOCAL FIRST KEY CARD to View the LOCAL FIRST PAGE
---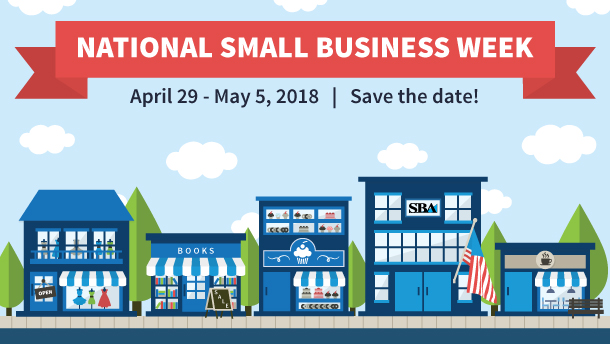 SHOP LOCAL FIRST DURING OUR
SBA SMALL BUSINESS WEEK PROMOTION
APRIL 29-MAY 5, 2018

As part of our LOCAL FIRST INITIATIVE, the Avon Chamber is once again sponsoring an SBA SMALL BUSINESS WEEK PROMOTION
Running from SUNDAY, APRIL 29-SATURDAY, MAY 5 Member Businesses will be offering Special Discounts GOOD DURING THAT ONE WEEK ONLY!
CLICK HERE to View the LIST OF SPECIFIC DISCOUNTS
CLICK HERE to View Our FACEBOOK POSTS

THANK YOU to our PARTICIPATING MEMBER BUSINESSES:
---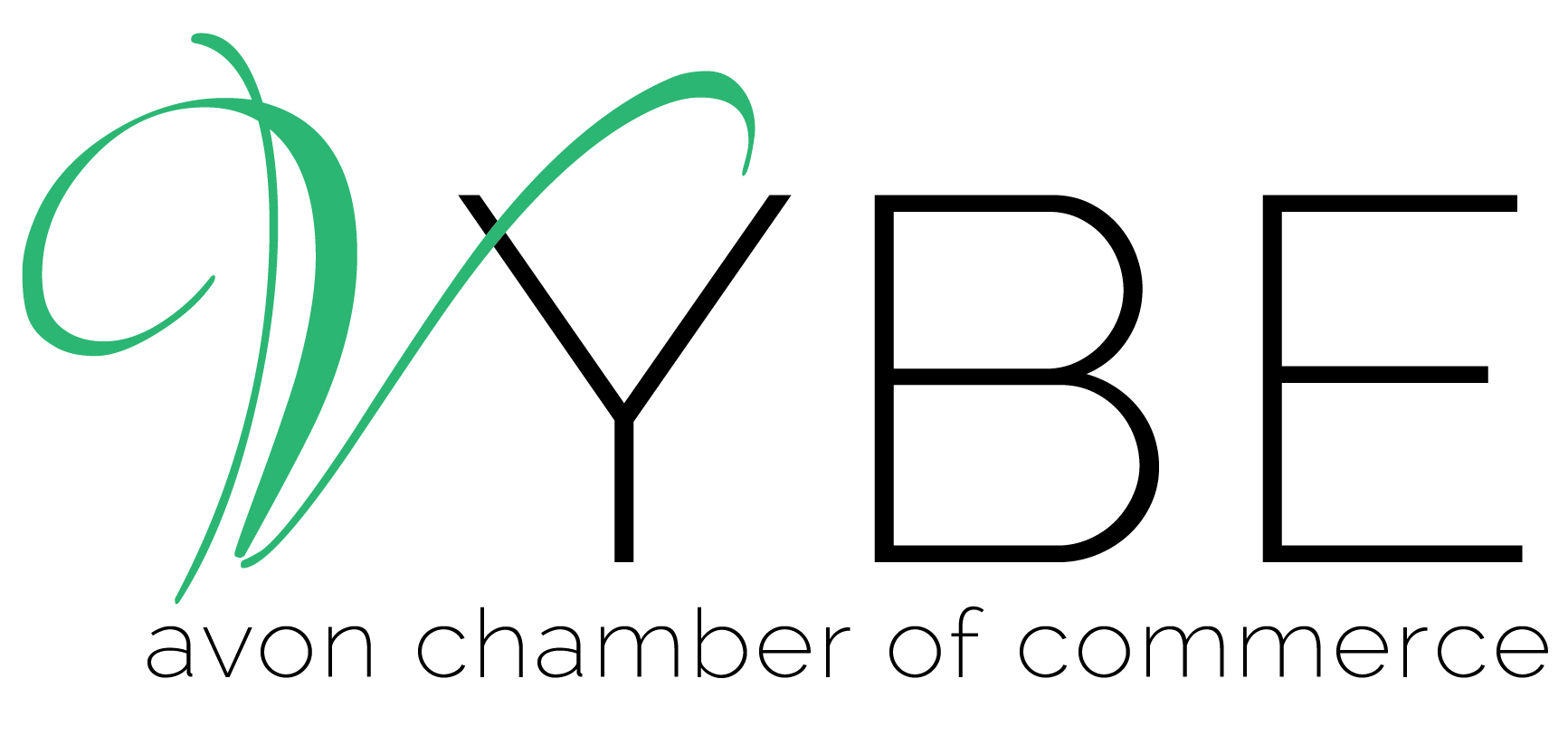 MEMBERS
THE NETWORKING GROUP FOR YOUNG PROFESSIONALS

V.Y.B.E. - Valley Young Business Entrepreneurs - is the Chamber's networking group for those ages 21-39 that either work and/or live in and around the Farmington Valley. Come to one of their events and check it out! Click on the CALENDAR OF EVENTS for more information on upcoming events
Connect with V.Y.B.E. on

---
MEMBERS - UPCOMING EDUCATION PROGRAMS

Tuesday, April 24, 2018 -

Dropbox 101 for Business

Wednesday, June 6, 2018 -

Introductory Golf Clinic for Women in Business

Wednesday, July 11, 2018 -

Intermediate Golf Clinic for Women in Business
To access a listing of all our upcoming programs and events go to the Chamber's CALENDAR OF EVENTS - found on the LEFT NAVIGATION BARS
---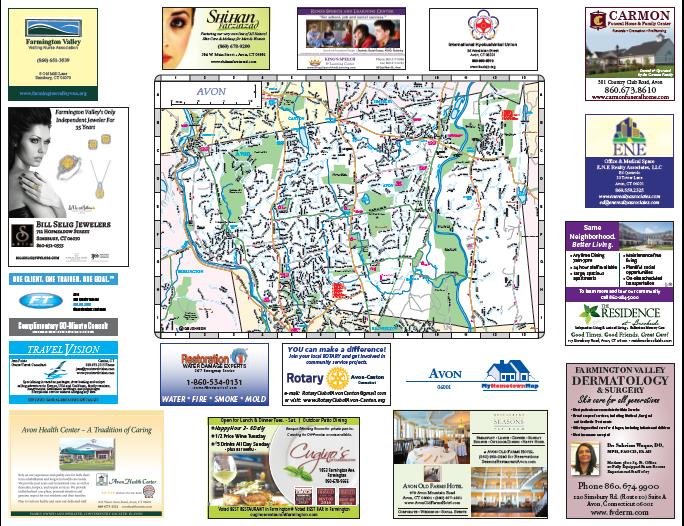 DID YOU RECEIVE YOUR MAP? NEED ANOTHER? Avon Chamber of Commerce and My HomeTown Map have teamed up once again to bring to EVERY HOUSEHOLD in AVON a map that you can carry with you, keep handy at your desk, and also access digitally.
Click on the MAP IMAGE to SEE LINKS TO ALL OUR MEMBER ADVERTISERS!

THANK YOU to the following Chamber Members that have Put Their Business on the Map:
Abundant Health Massage Therapy & Wellness

Avon Health Center

Avon Old Farms Hotel

Bill Selig Jewelers

Carmon Funeral Home & Family Center

Cugino's Restaurant of Farmington

E.N.E. Realty Associates

Farmers Insurance/Avon

Farmington Valley Dermatology & Surgery

Farmington Valley Visiting Nurse Association

Fitness Together/Avon

Focus Center for Autism

International Kyokushinkai Union

K21 Kid Strong Foundation

King's Speech and Learning Center

Miller Foods

Molly Maid of Farmington and Greater Hartford

Ravenswood Natural Health

Restoration 1

River Ridge at Avon

Rotary Club of Avon-Canton

Ruby Ribbon

Shihan Skin Care

Simsbury Bank

The Bee's Knees Catering & Café

The Residence at Brookside

Timothy S. McCarthy, CPA

TravelVision

Waste Material Trucking
---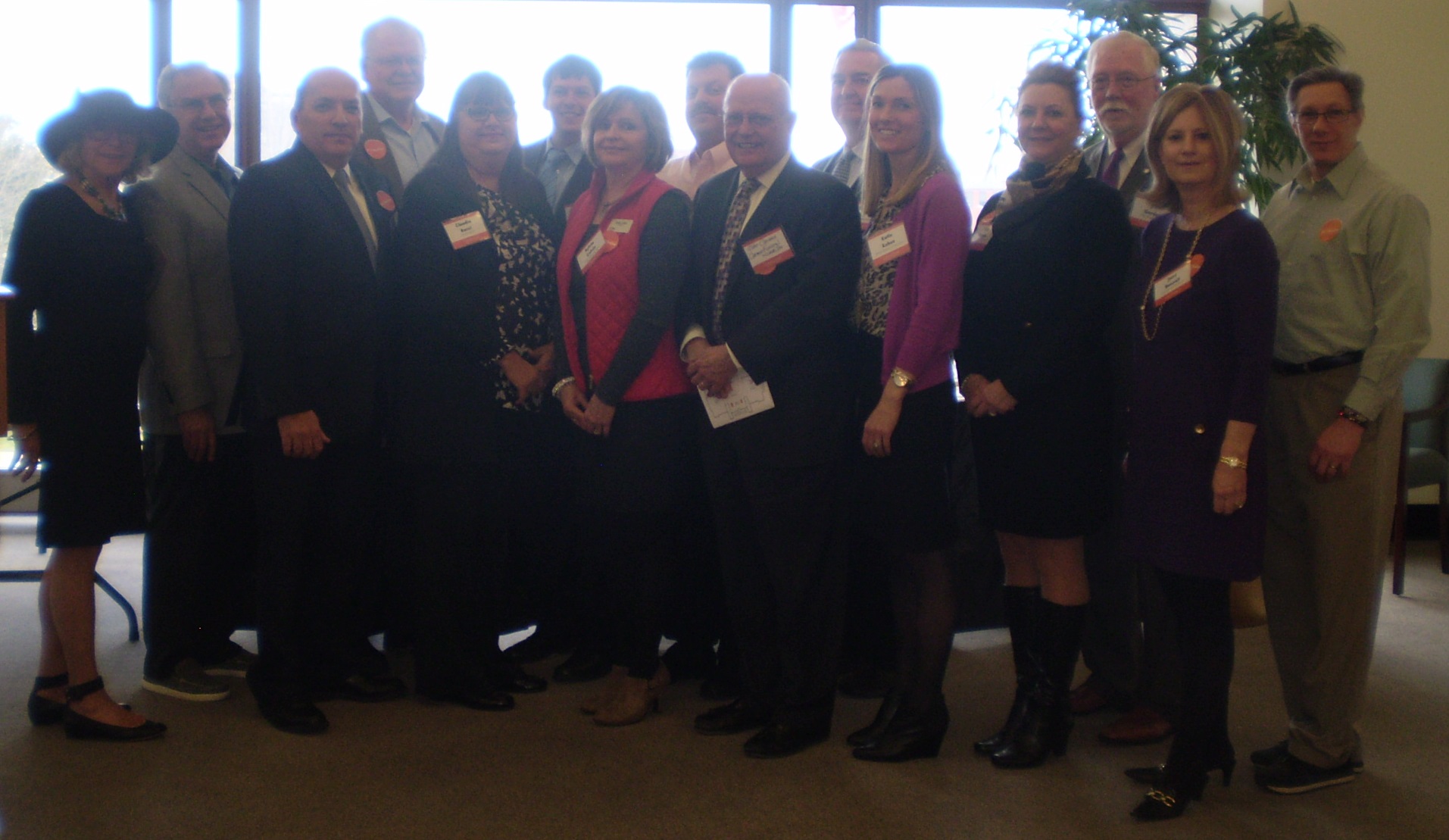 CONNECTICUT BUSINESS DAY March 14, 2018 THANK YOU to the record-setting Seventeen Member Businesses that took part in this year's event!
MEMBERS - Pictures Coming Soon

---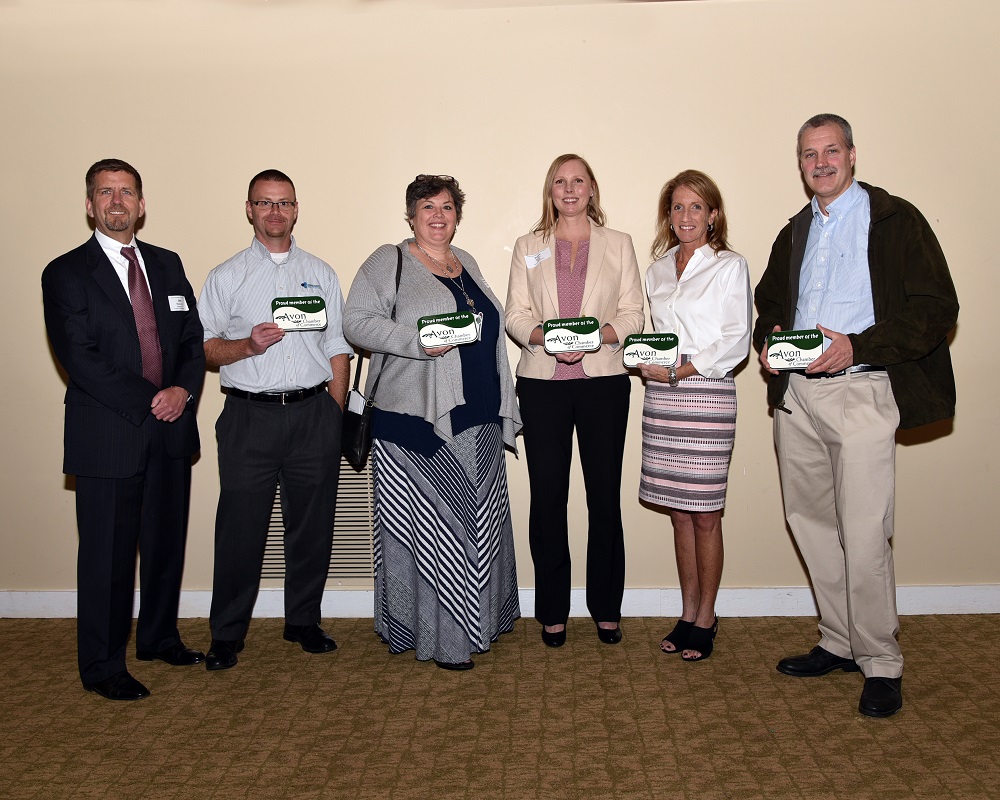 AVON CHAMBER 14th ANNUAL BRING-A-NON
MEMBER-BUSINESS EVENT
WEDNESDAY, APRIL 11, 2018
Farmington Woods Golf Club

Last year's event saw 85 Members and Guests in attendance, and included 14 Non-Member Businesses, FIVE OF WHICH BECAME NEW MEMBERS OF OUR CHAMBER! Check Out the List of Members that are Donating to this year's Gift Baskets - One for a Member that Brings a Non-Member Business, and the other for a Non-Member Business that Joins the Chamber During the Event REMEMBER - Only Members that Bring a Non-Member Business Guest may enter the drawing
CLICK HERE to View Our FACEBOOK POSTS
CLICK HERE to REGISTER

THANK YOU to our MEMBER BUSINESSES PARTICIPATING in the PRIZE PACKAGE:
Abundant Health Massage Therapy & Wellness

BodyRoc/Avon

Personally Poetic/Dana Culligan

Pixel & Code Studio

POSH

Super Cellar Warehouse Liquors

U.S. Wealth Farmington Valley/Tim McCarthy, CPA
Photo by Ben Jordan of
PHOTO IMAGES CO
---


AVON CHAMBER DAY at the
WTIC NEWSTALK 1080 HOLIDAY STORE to
BENEFIT THE SALVATION ARMY
TUESDAY, DECEMBER 19, 2017
Lower Lobby, Avon Old Farms Hotel

Since 2006 the Avon Chamber of Commerce and its members generously donate one day each year to act as greeters for those donating and sorters of items donated to Chamber member The Salvation Army through the Holiday Store. THANK YOU to everyone that stopped by, made a donation, and met some of the members that comprise your Avon Chamber
CLICK HERE to View Our FACEBOOK POSTS

THANK YOU to Our Member Businesses That Volunteered on Avon Chamber Day 2017:
Aging Well NWCT

An Infinite Abundance

Arden Courts of Avon

Claudia Decor

Happiness and Success, GPS

Howard L. Page & Co.

IFFS Eldercare Consultants

Keller Williams Realty/The Colvin Group

McCue Mortgage Company/Katie Stevenson

Middlewoods of Farmington

Norcom Mortgage/Adam Horelik

Northington Living/N2 Publishing

Patient Advocate For You

Peter M. Bakker Agency

Rainbow Adoptions International

Super Cellar Warehouse Liquors

William R. Peck, CPA
---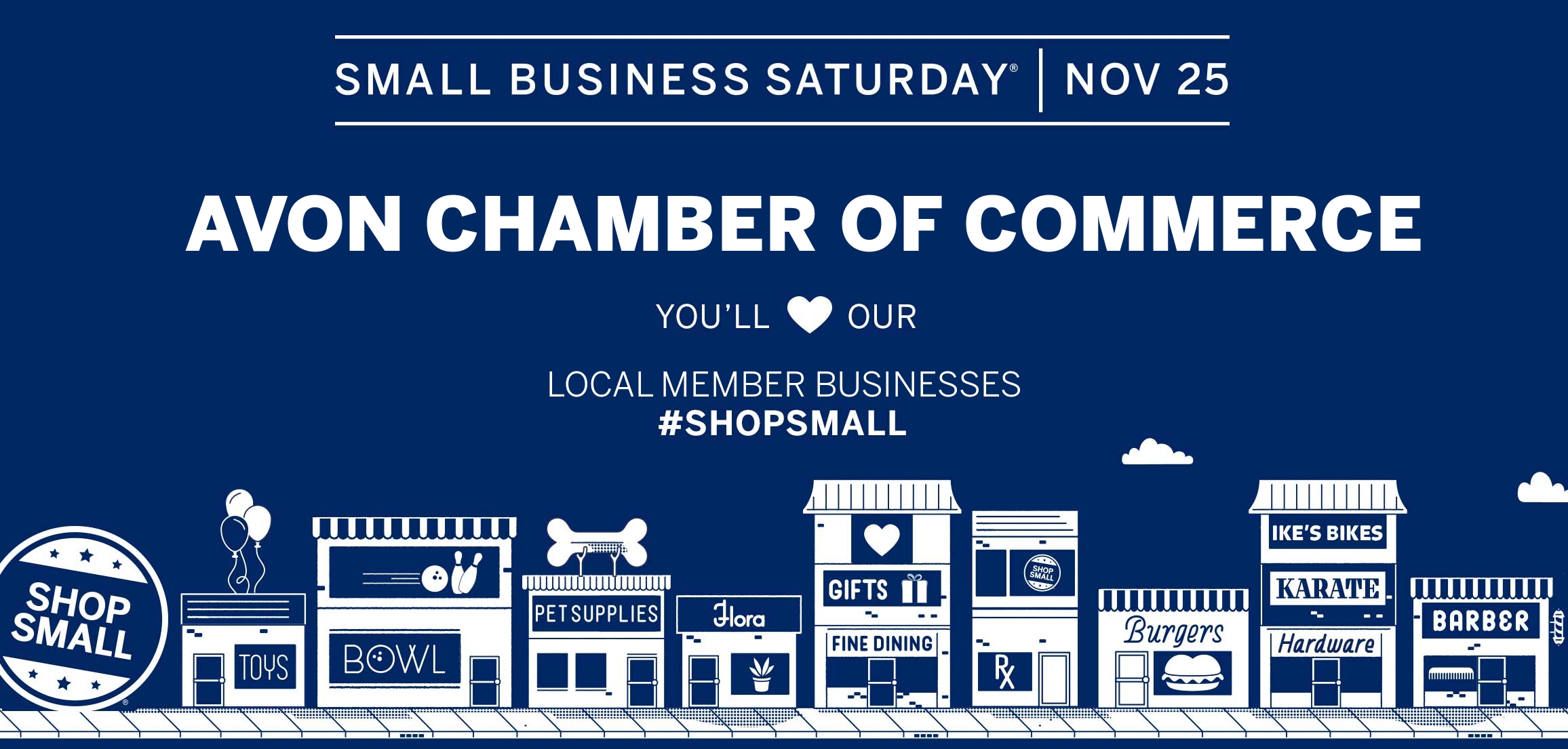 SHOP LOCAL FIRST on
SMALL BUSINESS SATURDAY
SATURDAY, NOVEMBER 25, 2017

As part of its LOCAL FIRST INITIATIVE, the Avon Chamber again sponsored a Small Business Saturday Promotion where member businesses offered a SPECIAL DISCOUNT GOOD FOR JUST THAT DAY. THANK YOU to all our member businesses that participated in this special promotion and all the consumers that took part. Look for an Update of this Promotion COMING NOVEMBER 2018
CLICK HERE to View Our FACEBOOK POSTS
CLICK HERE to View a FULL LIST of OUR PARTICIPATING BUSINESSES
THANK YOU to our Participating Member Businesses:
---
AVON CHAMBER HEALTH COUNCIL
FREE LOCAL FIRST PUBLIC EVENT
INTRODUCTION TO THE HEALTH COUNCIL

On WEDNESDAY, NOVEMBER 1, 5:30-7:30 PM, @Avon Free Public Library Community Room -- the Chamber's Health Council held its INTRODUCTION TO THE HEALTH COUNCIL event

On-hand were 27 Members representing the categories of: Complementary/Alternative Medicine | Eldercare | Emotional Wellness/Counseling Services | Physical/Medical Care | Residential Senior Services | Self Care: Gyms/Spas
In addition, there were free Blood Pressure Screenings | Grip/Pinch Screenings | Chair Massages
along with a SPECIAL GIFT BASKET(s) DRAWING
Click HERE for more information

Food generously donated by:
Atria Senior Living and The Residence at
Brookside
Blood Pressure Screenings provided by:
Aging Well NWCT and Farmington Valley Visiting
Nurse Association
Chair Massages provided by:
Abundant Health Massage, Therapy & Wellness
Grip/Pinch Screenings provided by:
Hands On Therapy Center

THANK YOU to all the Members That Participated!
Abundant Health Massage, Therapy & Wellness
Aging Well NWCT
An Infinite Abundance
Apple Rehab/Avon
Arden Courts of Avon
Atria Farmington
Avon Health Center
Avon Wellness Center Dental Associates
Costco/New Britain Pharmacy, Optical & Hearing
Center
Create Your Health, Piece by Peace
CT Psychotherapeutic Resources
Elisabeth Moss Massage Therapy and Expressive
Art
Farmington Valley Visiting Nurse Association
Hands On Therapy Center
Home Helpers/Farmington Valley
IFFS Eldercare Consultants
Middlewoods of Farmington
Nutmeg Medical Group/Dr. Linda Preysner
Patient Advocate For You
River Ridge at Avon
Rushford/Avon
Sharing The Light Wholistic Center
Shihan Skin Care
The Residence at Brookside
Whole Health Wellness Center
William Raveis Real Estate/Margo Ross
Women Reshaping Lives

---

MEMBERS -- ASK FOR YOUR VIRTUAL MEMBERSHIP PLAQUE!!! Help current and potential customers identify your business as a proud member of the Avon Chamber of Commerce by prominently displaying our FREE AVON CHAMBER VIRTUAL MEMBERSHIP PLAQUE Upon request the Chamber will send you the image of the plaque in jpg format that you may then use on your business website, business cards, business letterhead. If using it on your website, the Chamber will also provide you with HTML code that will link the image back to the page in the Chamber's online Membership Directory where your business lisiting is found. For more information or to request your plaque please contact the Chamber office.
Plaque Artwork generously donated by BONNER & COMPANY Creative Communications
---
MEMBERS - NEW MEMBER BENEFITS

Avon Chamber Small Business Video Packages
administered by
Rich Wright Productions
Chamber members receive an Additional
$50 Discount
on Any Package!
NEW!
Check Out
The North House Video

Avon Chamber Copy & Print Discount
administered by
Staples
Chamber members receive a
20% Discount
on Copy & Print Orders!

Avon Chamber Exclusive Office Supply Program
administered by
Staples Business Advantage
Chamber members receive
Steep Discounts
on Office Supplies -- Available ONLY through Staples Business Advantage!
For more information about these exciting new offerings visit the
MEMBERSHIP BENEFITS
page

---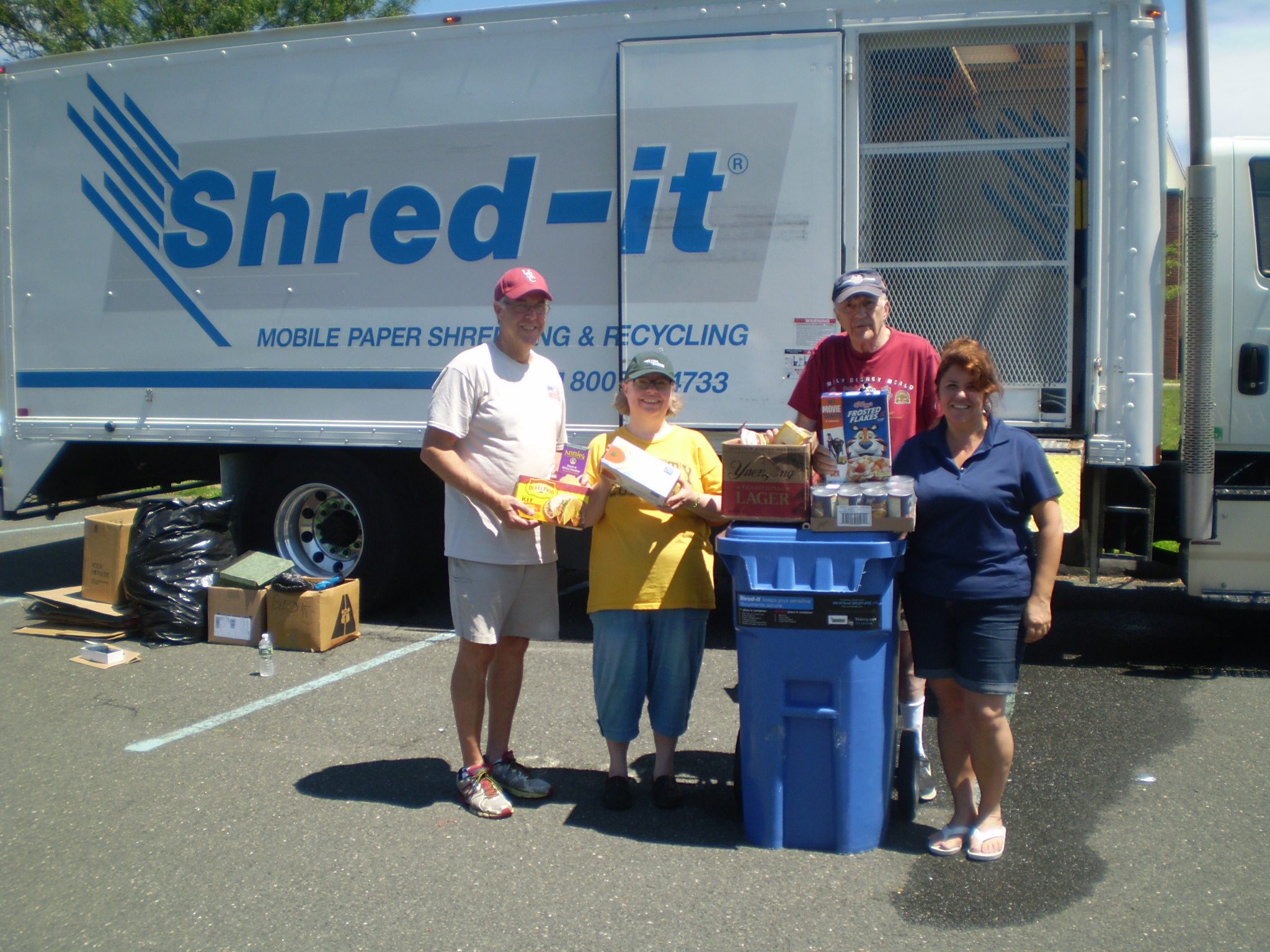 Avon Chamber of Commerce
Bearingstar Insurance/Avon
FREE SHREDDING EVENT
SATURDAY, JUNE 24, 2017
Avon High School
THANK YOU to the Nearly 75 Cars that stopped by and brought a Non-Perishable Food Item to be Donated to the Avon Food Pantry

---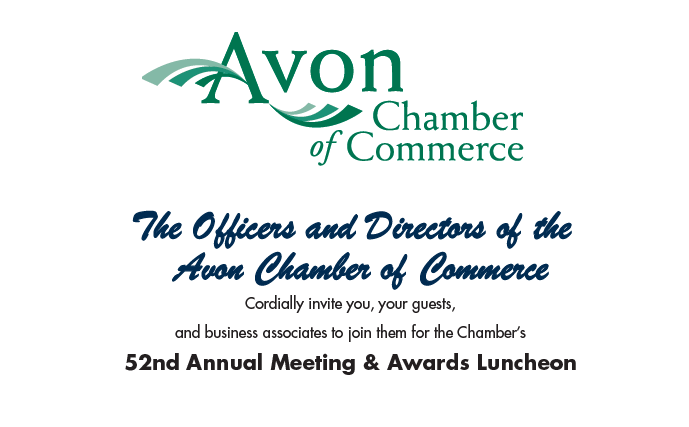 Avon Chamber of Commerce
52ND ANNUAL MEETING & AWARDS LUNCHEON
WEDNESDAY, MAY 24, 2017
Golf Club of Avon
Look For Pictures -- Coming Soon

CLICK HERE to View Photos from the 2016 Annual Meeting courtesy of Ben Jordan of Photo Images Co.
CLICK HERE to View a brief Video of the 2016 Annual Meeting on the Chamber's FACEBOOK PAGE highlighting some of our honorees

---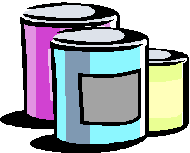 Carmon Funeral Home & Family Center and the Avon Chamber teamed up for a COMMUNITY FOOD DRIVE on Thursday, August 4 to benefit the Avon Food Bank. We collected 5,000 Pounds of non- perishable food items to help people struggling with hunger in our community, along with another 1,000 Pounds of dry and canned dog food for those needing assistance in feeding their canine companion. THANK YOU TO EVERYONE THAT DONATED CLICK HERE to View Our FACEBOOK POSTS
---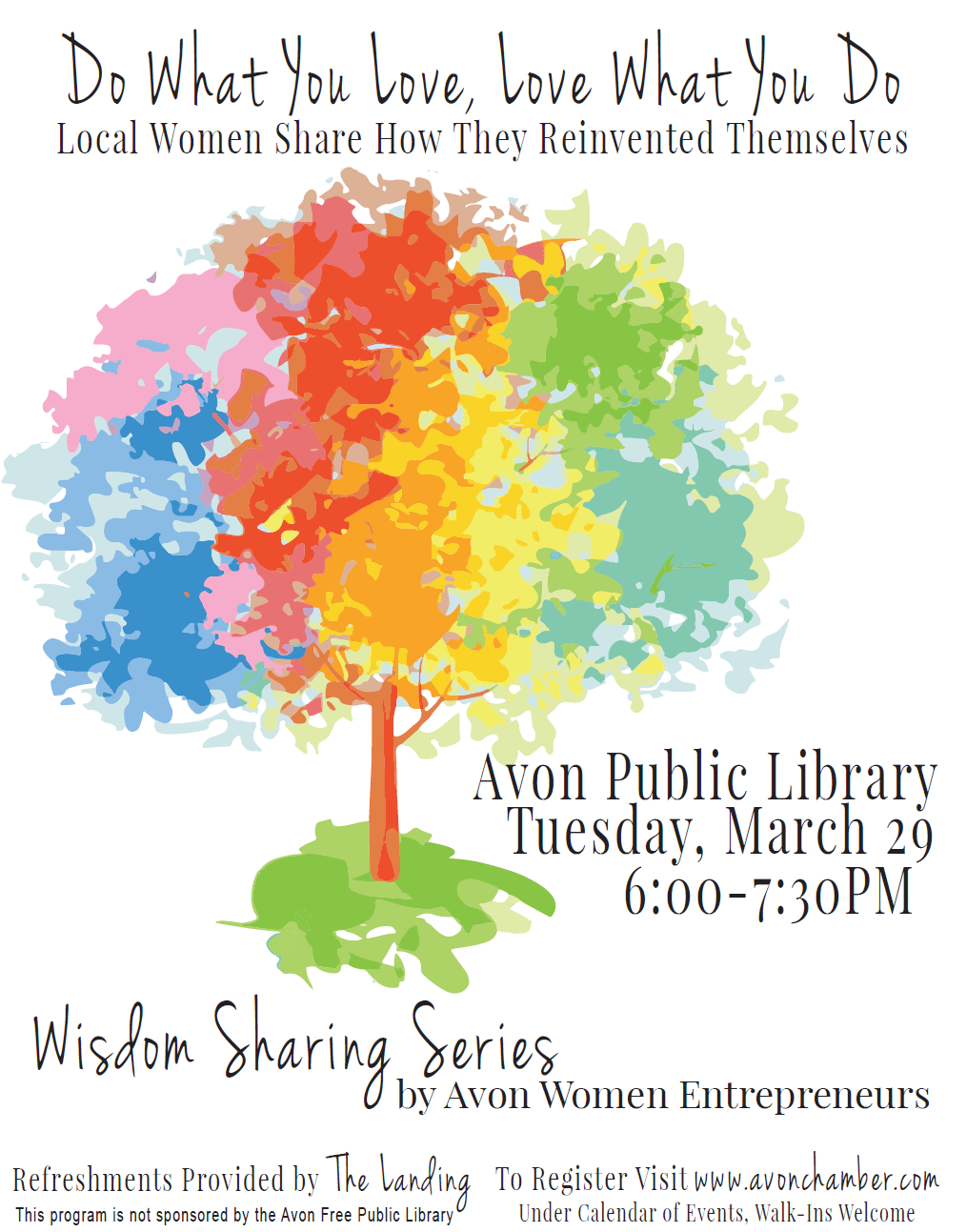 The Avon Chamber businesswomen networking group - A.W.E. (Avon Women Entrepreneurs) hosted the first of its WISDOM SHARING SERIES, entitled "DO WHAT YOU LOVE, LOVE WHAT YOU DO" Tuesday, March 29, at the Avon Free Public Library. Check Out Pictures of this Event on the Chamber's FACEBOOK PAGE
---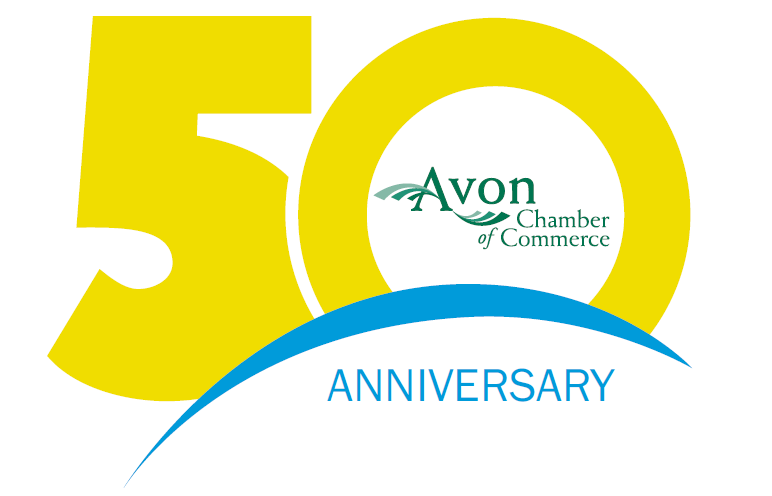 AVON CHAMBER 50TH ANNIVERSARY CELEBRATION Thursday, November 19, 2015 at Avon Old Farms Hotel
Thank you to the 160+ Members and Friends of the Chamber that attended, our generous Sponsors, numerous Member In-Kind Contributors, Special Guests, and the dedicated Members of the 50th Anniversary Committee.

---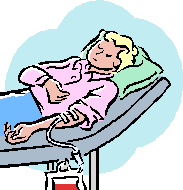 Carmon Funeral Home & Family Center AND the Avon Chamber of Commerce sponsored a BLOOD DRIVE, April 18, 2013 Thank you to everyone that made this great community event a success! Look for another Blood Drive Coming Soon Click on the CARTOON to SEE ALL THE PARTICIPANTS
---
NEW JOB POSTINGS are now appearing on the Chamber's CAREER OPPORTUNITIES page - found on the UPPER NAVIGATION BAR
---
NEW OFFICE SPACE AVAILABILITIES are now appearing on the Chamber's AVAILABLE OFFICE SPACE page - found on the UPPER NAVIGATION BAR
---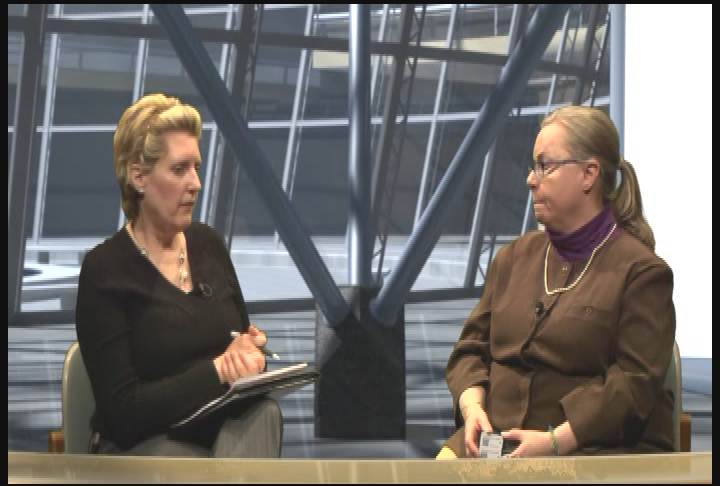 WATCH THE AVON CHAMBER on the LINK, hosted by Joanie Sutter, currently showing on Nutmeg Public Access Television. Click on the Image for On Demand Viewing and Show Listings
---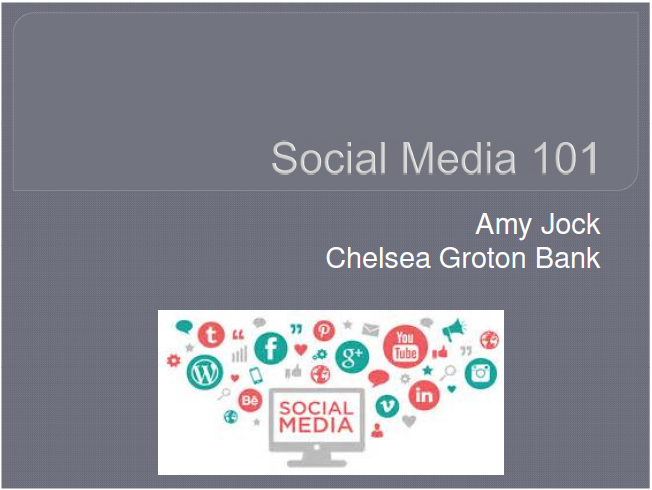 CLICK on the Cover to access the November 8, 2016 presentation by Amy Jock of Chelsea Groton Bank Social Media 101
---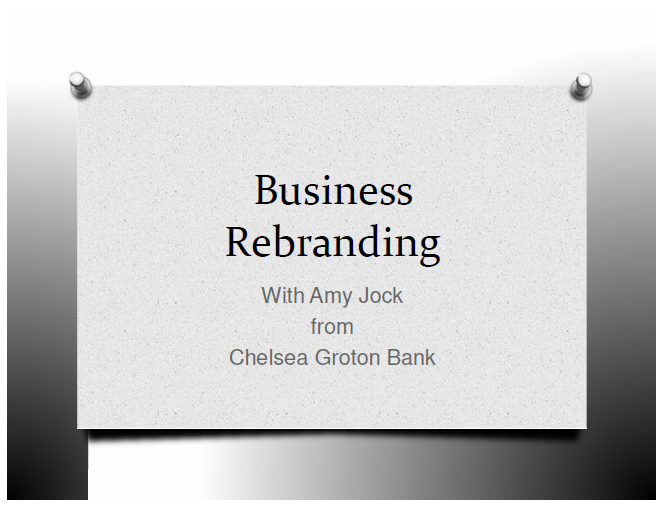 CLICK on the Cover to access the October 27, 2016 presentation by Amy Jock of Chelsea Groton Bank Business Re-Branding
---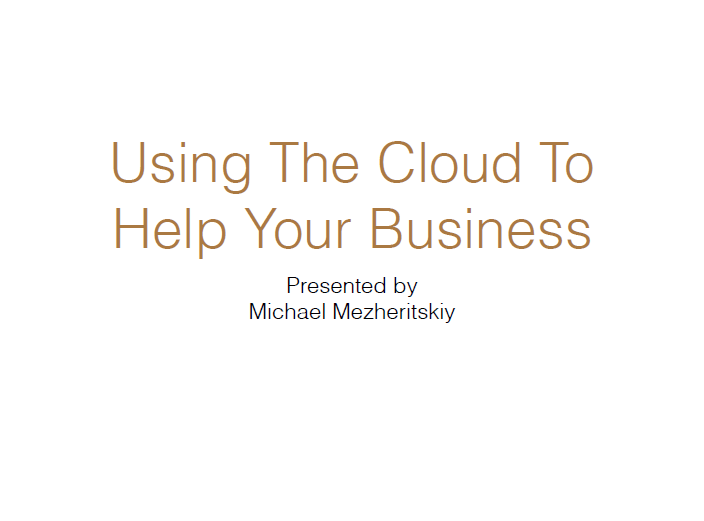 CLICK on the Cover to access the November 13, 2014 presentation by Michael Mezheritskiy of Milestone Asset Management Group Using The Cloud to Help Your Business
---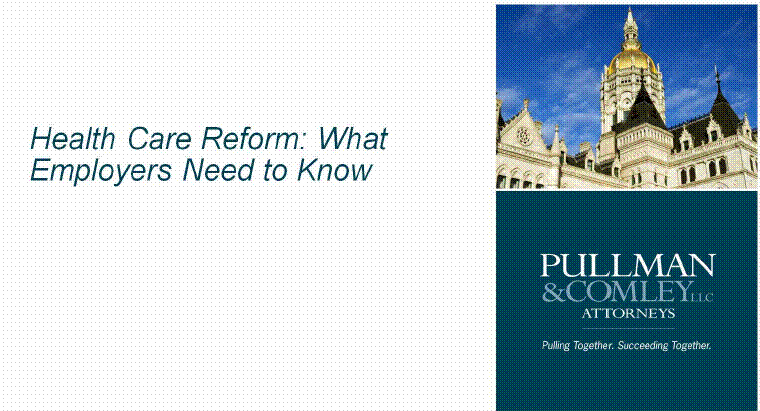 CLICK on the Cover to access the April 25, 2014 presentation by Sharon Freilich of Pullman & Comely, PC What Does the Affordable Care Act Really Mean for My Business
---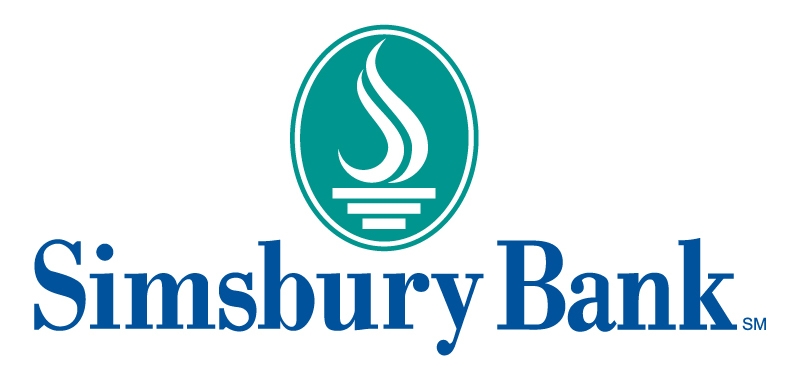 MEMBERSHIP BENEFIT Simsbury Bank provides Chamber members with quality Health Savings Accounts (HSAs) The Simsbury Bank HSA is a premium interest account designed to complement the portfolio of HSA-compatible health insurance plans from Aetna. For more information about this exciting new program please contact Chamber member Simsbury Bank or visit the MEMBERSHIP BENEFITS page and scroll down to INVESTMENT PRODUCTS
---

MEMBERSHIP BENEFIT The Avon Chamber of Commerce has established a relationship with the CHET Advisor 529 Plan Members of the Avon Chamber and their employees are eligible to participate in this program at no cost -- the up-front sales charge of up to 5.5% has been waived for Chamber members! For more information about this exciting new program please contact Chamber member Edward Jones-Peter Vignati or visit the MEMBERSHIP BENEFITS page and scroll down to EXCLUSIVE SAVINGS
---
MEMBERSHIP BENEFITS page is the place to find out about everything the Chamber has to offer you and your business Check it out - found on the LEFT NAVIGATION BARS
---