Avon/Canton Chamber of Commerce
Avon, Connecticut
Celebrating 55 Years as
Your Business Connection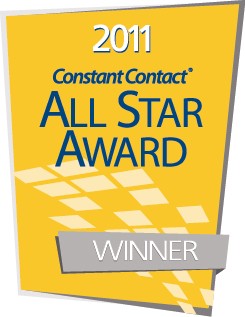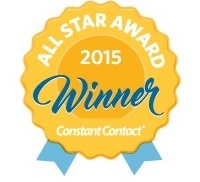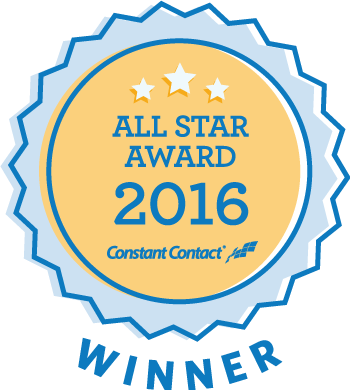 Constant Contact All Star
2010, 2011, 2012, 2013, 2015, 2016


---
Join the
Avon Chamber

GROUP

Download the Chamber QR Code

---


Former Canton Chamber of Commerce Members!

We very much look forward to working with you and getting to know your business in the weeks & months ahead. If you have any questions during your transition, we encourage you to CONTACT THE CHAMBER OFFICE and we will endeavor to assist you.

READY TO OPT INTO MEMBERSHIP? CLICK HERE to access a Special Membership Form designed especially for you!
PLEASE NOTE: If you don't know all the answers, just place the letter of your choice on any line to which you are unsure so that you can continue through the form and we will contact you. TWO THINGS YOU MUST FILL OUT in order to complete the form are: a Valid Email Address AND Your Website as an HTTP Address
---
AVON CHAMBER
NEW MAILING ADDRESS

Avon Chamber of Commerce | 304 West Main Street | Suite 2 | #206 | Avon, CT 06001

---
***ALERT***

UNTIL FURTHER NOTICE, ALL CHAMBER MEETINGS/EVENTS ARE OCCURRING VIRTUALLY
Log-In Information is available both online and in your eBlast

---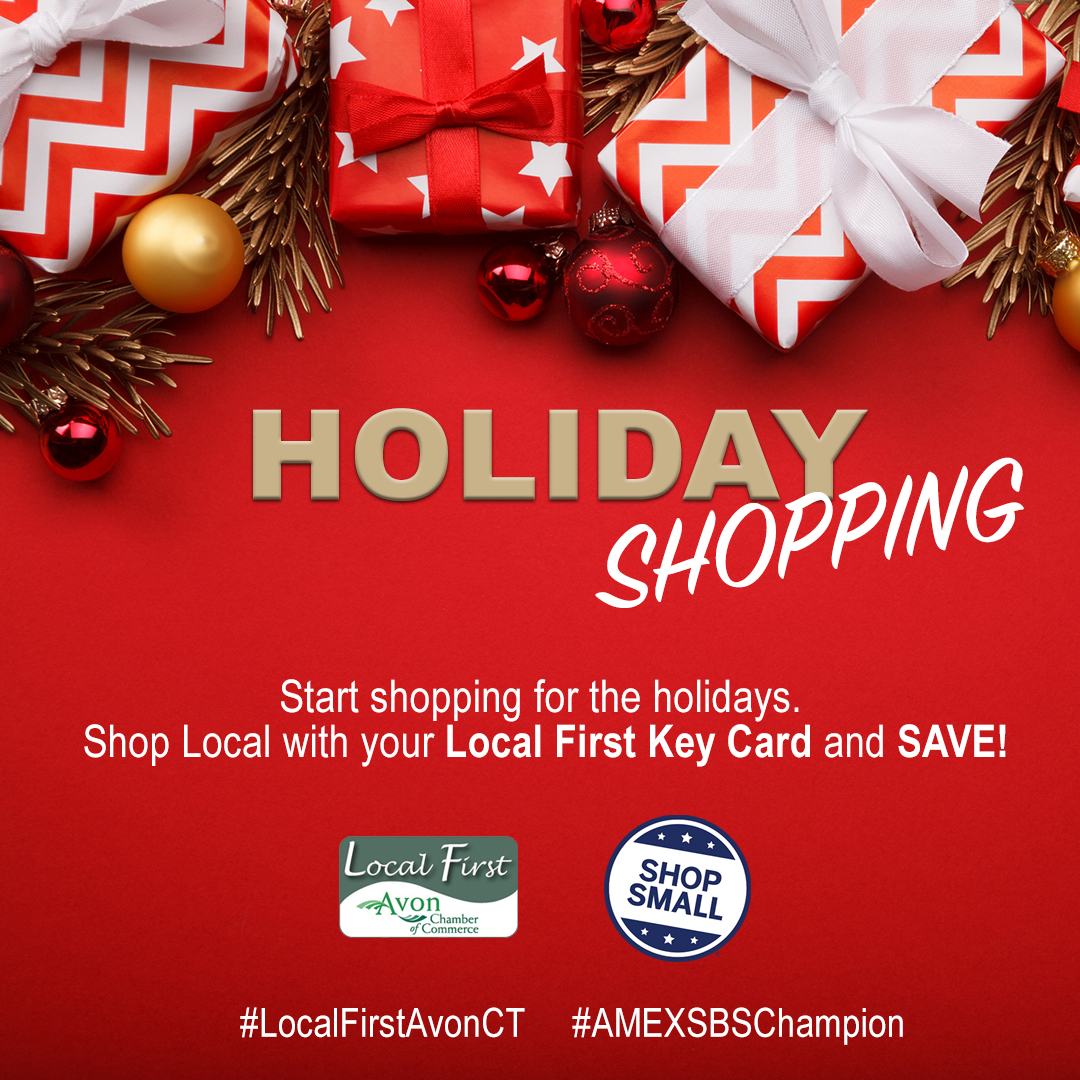 SMALL BUSINESS SATURDAY -- NOVEMBER 28, 2020 THIRTY-THREE Avon Chamber member businesses are offering some great deals through the Chamber's Local First Key Card Program | in Conjunction with Small Business Saturday, this Saturday, November 28. To Gain Access to These Special Offers Simply Show Your Local First Key Card at any participating Chamber member business.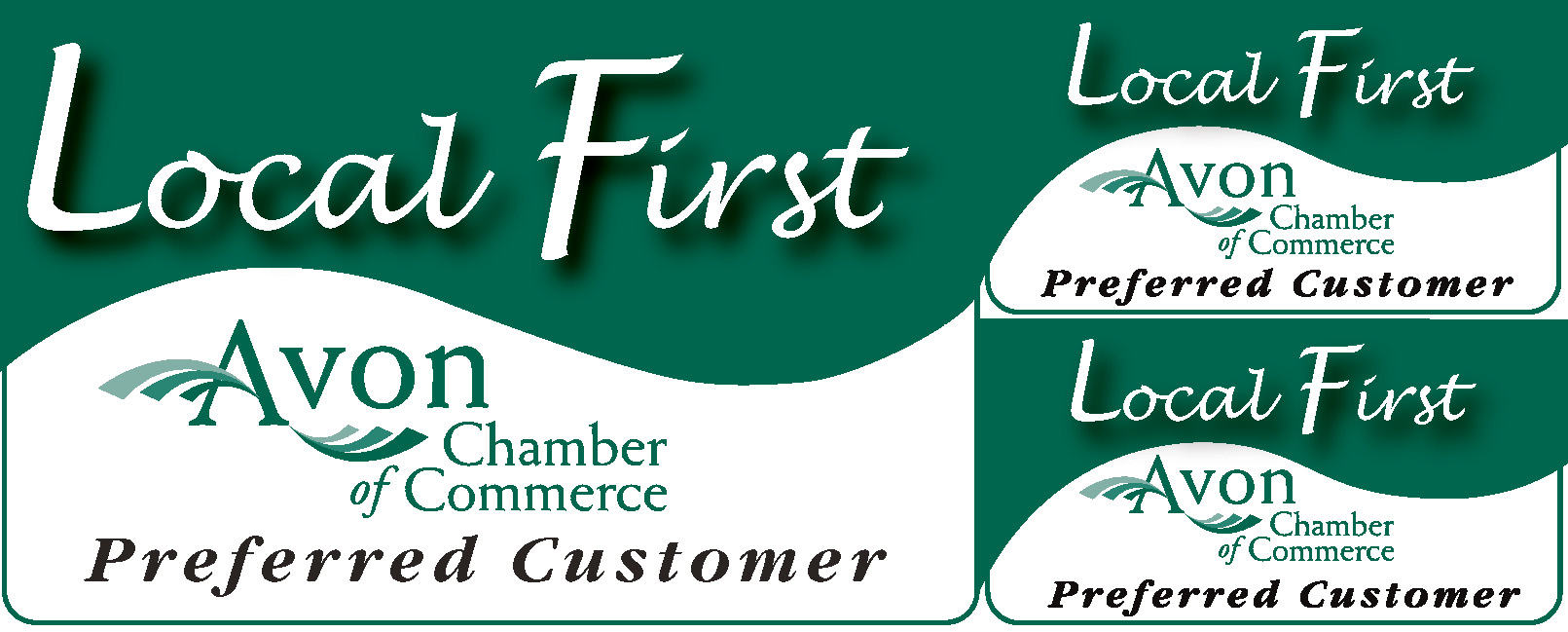 DON'T KNOW WHERE YOUR LOCAL FIRST KEY CARD IS?? Get yours at one of our participating member businesses or contact the Chamber. NEW OFFERS NOW AVAILABLE CLICK ON THE LOCAL FIRST KEY CARD to View All the Current Offers
---
CHAMBER CHAT | TEN @ 10
Check Out Our NEW PROGRAM | CHAMBER CHAT: TEN @ 10 | Where we speak with Chamber Members representing a variety of industries as to how they are adapting and doing business during Covid-19. The following segments are available anytime, just click on the links below:

NEW B2B EXPENSE REDUCTION with Jonathan Horn | Schooley Mitchell

BUSINESS INSURANCE with Jeff Borges | The Bakker Agency

COMPLIMENTARY THERAPIES with Len Diana | An Infinite Abundance

COUNSELOR with Susan Levine | Women Reshaping Lives

DIRECT SALES with Dana Culligan | Tocara Jewelry

DIRECT SALES with Carol Tsacoyeanes | Ruby Ribbon

ELDERCARE CONSULTANT with Vic Bible | IFFS Eldercare Consultants

HEALTHCARE with Sharon Gauthier | Patient Advocate For You

HOSPITALITY with Cheryl England | Residence Inn by Marriott/Avon

INNOVATION with Page Thibault | Frame of Mind Consulting

MASSAGE THERAPY/SOLE PROPRIETOR with Kristina Mozzicato | Abundant Health Massage Therapy & Wellness

MEDIA with Bruce Deckert | Today Magazine

MORTGAGES with Adam Horelik | Norcom Mortgage

REALTOR with Margo Ross | William Raveis Real Estate

RETAIL with Sara Thornton | Ravenswood Natural Health

SENIOR LIVING with Frank Rende | Farmington Station

SENIOR LIVING CONSULTANT with Liz Cornish | A New Season In Life

TELECOMMUNICATIONS with Dennis Frosolone | Voice New England
---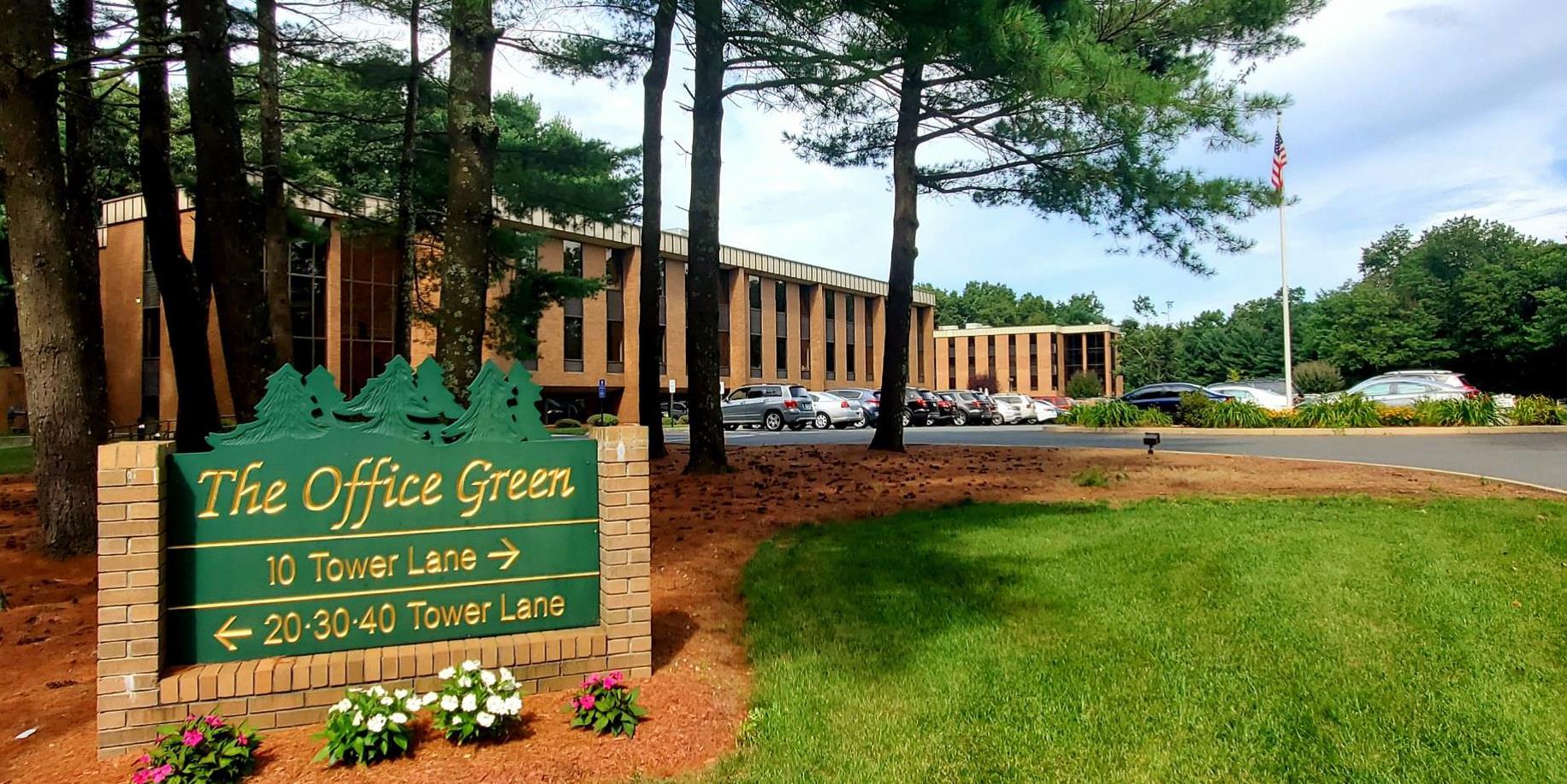 NEW!
The Office Green Chamber Sharing Suites
NOW OPEN!

ARE YOU IN NEED OF AN ALTERNATIVE WORKPLACE, NEW OFFICE SPACE STRATEGY, or A DE-DENSIFIED WORK ENVIRONMENT DUE TO COVID-19? If you are a local Remote Worker, Self-Employed, Freelancer, or Other Entrepreneur -- Then the Office Green Chamber Sharing Suites -- a new Chamber collaborative with member E.N.E. Realty Associates -- may be just the solution. Quality, Professional, Flexible, Affordable, Safe co-working/meeting space conveniently located in the heart of the Farmington Valley. Available by the hour, day, week or month to both Member and Non-Member area businesses. CLICK HERE For More Details
---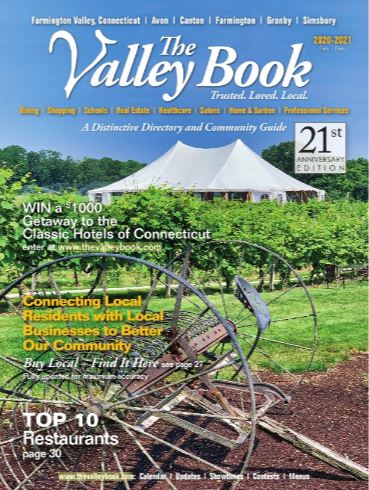 ATTENTION MEMBERS -- IT'S BACK! -- The Avon Chamber is once again pleased to partner with member The Valley Book to offer our members an EXCITING & EXCLUSIVE MARKETING OPPORTUNITY -- Any Avon Chamber member that purchases an ad in the 2021 Edition of The Valley Book RECEIVES A 20% DISCOUNT! CLICK ON THE BOOK to view the 2020 Edition Look for more information in upcoming eBlasts.
---
EDUCATION PRESENTATIONS AVAILABLE ONLINE
YOU CAN NOW ACCESS OUR PROGRAMS ANYTIME FROM ANYWHERE

The Chamber is pleased to be collaborating with member the Avon Free Public Library to offer an ongoing series of Education Presentations as part of the Library's Business Center programming. To View our Presentations either Visit the CHAMBER'S EDUCATION COMMITTEE PAGE OR the AVON FREE PUBLIC LIBRARY
To access a listing of all our upcoming programs and events go to the Chamber's CALENDAR OF EVENTS - found on the LEFT NAVIGATION BARS
---

MEMBERS -- ASK FOR YOUR VIRTUAL MEMBERSHIP PLAQUE!!! Help current and potential customers identify your business as a proud member of the Avon Chamber of Commerce by prominently displaying our FREE AVON CHAMBER VIRTUAL MEMBERSHIP PLAQUE Upon request the Chamber will send you the image of the plaque in jpg format that you may then use on your business website, business cards, business letterhead. If using it on your website, the Chamber will also provide you with HTML code that will link the image back to the page in the Chamber's online Membership Directory where your business lisiting is found. For more information or to request your plaque please contact the Chamber office.
Plaque Artwork generously donated by BONNER & COMPANY Creative Communications
---


AVON CHAMBER DAY at the
WTIC NEWSTALK 1080 HOLIDAY STORE to
BENEFIT THE SALVATION ARMY
TUESDAY, DECEMBER 15, 2020
The Farmington Inn

This year The Holiday Store WILL BE OPEN FOR ONE DAY ONLY! In this most challenging of years, please consider coming out and supporting the businesses that support this much-needed philanthropic endeavor.

Since 2006 the Avon Chamber of Commerce and its members generously donate one day each year to act as greeters for those donating and sorters of items donated to Chamber member The Salvation Army through the Holiday Store.

CLICK HERE to View Our FACEBOOK POSTS

---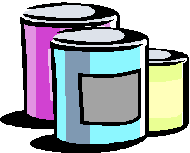 ONE CAN MAKE A DIFFERENCE FOOD DRIVE
THANK YOU!

THANK YOU to everyone who donated to our ONE CAN MAKE A DIFFERENCE FOOD DRIVE Since its inception five months ago we have donated over 130 non-perishable food goods each to benefit the food banks of Chamber members Gifts of Love and The Salvation Army Greater Hartford THANK YOU also to our member collection sites: Avon Super Cellar Wine & Spirits, Carmon Funeral Home & Family Center and Kuhlberg Orthodontics, without whose support our food drive could not have taken place.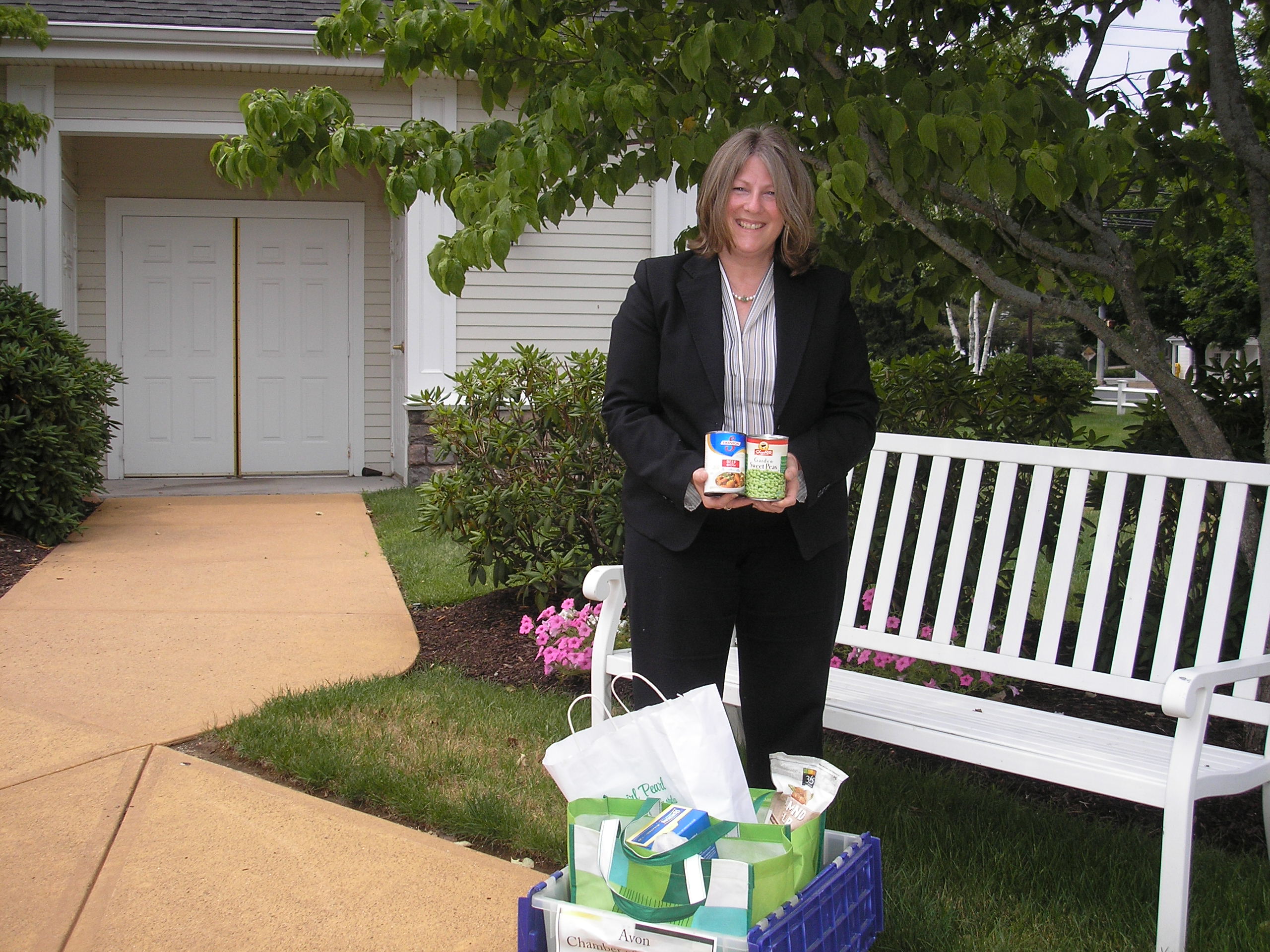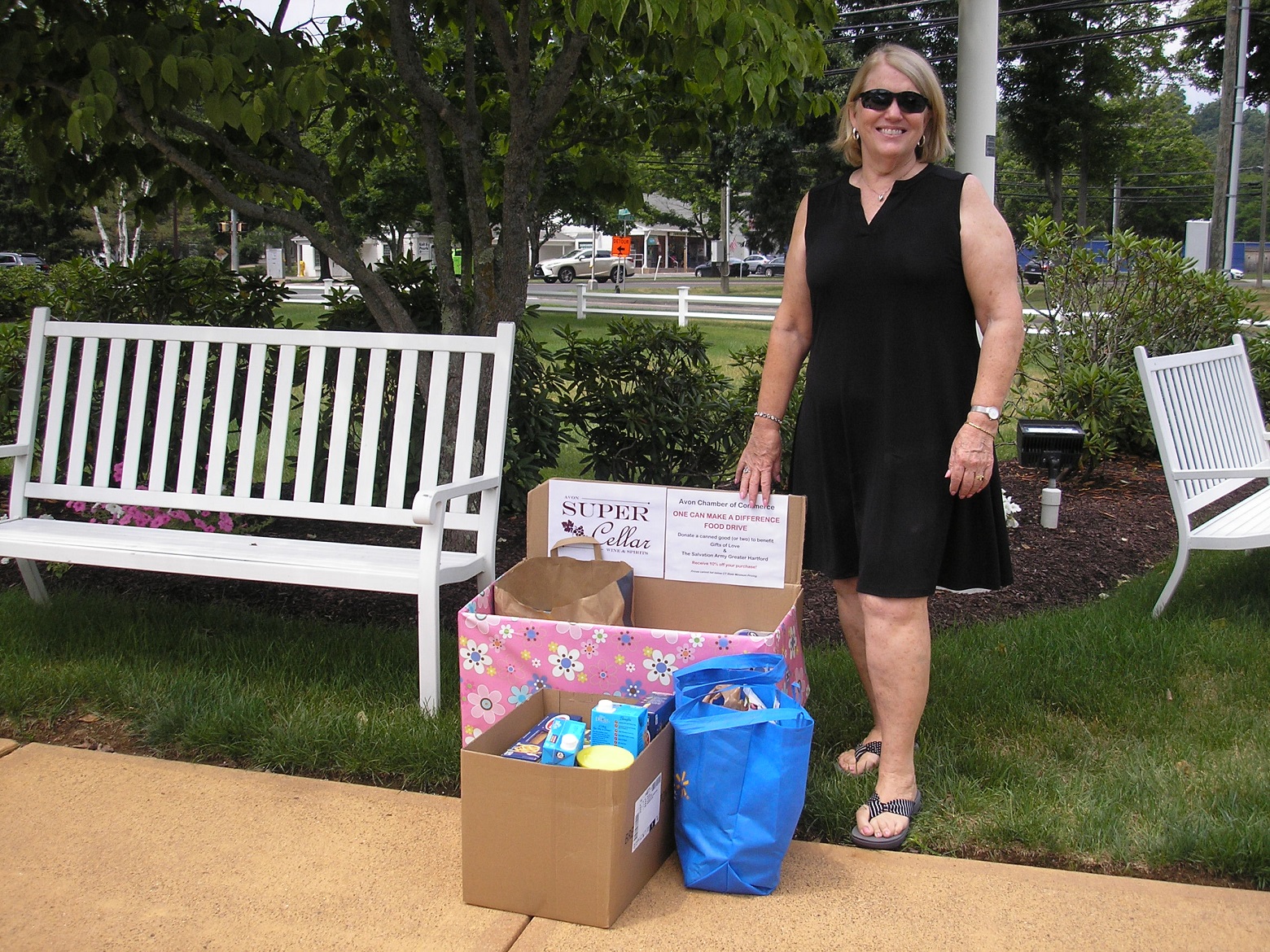 ---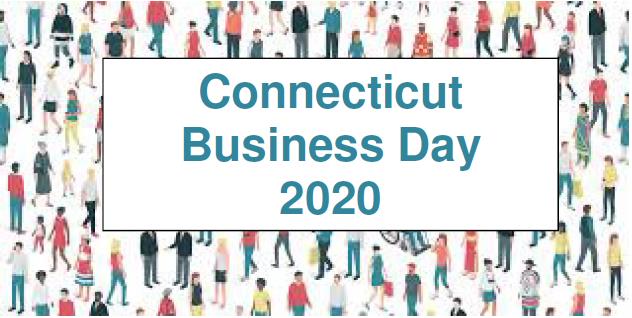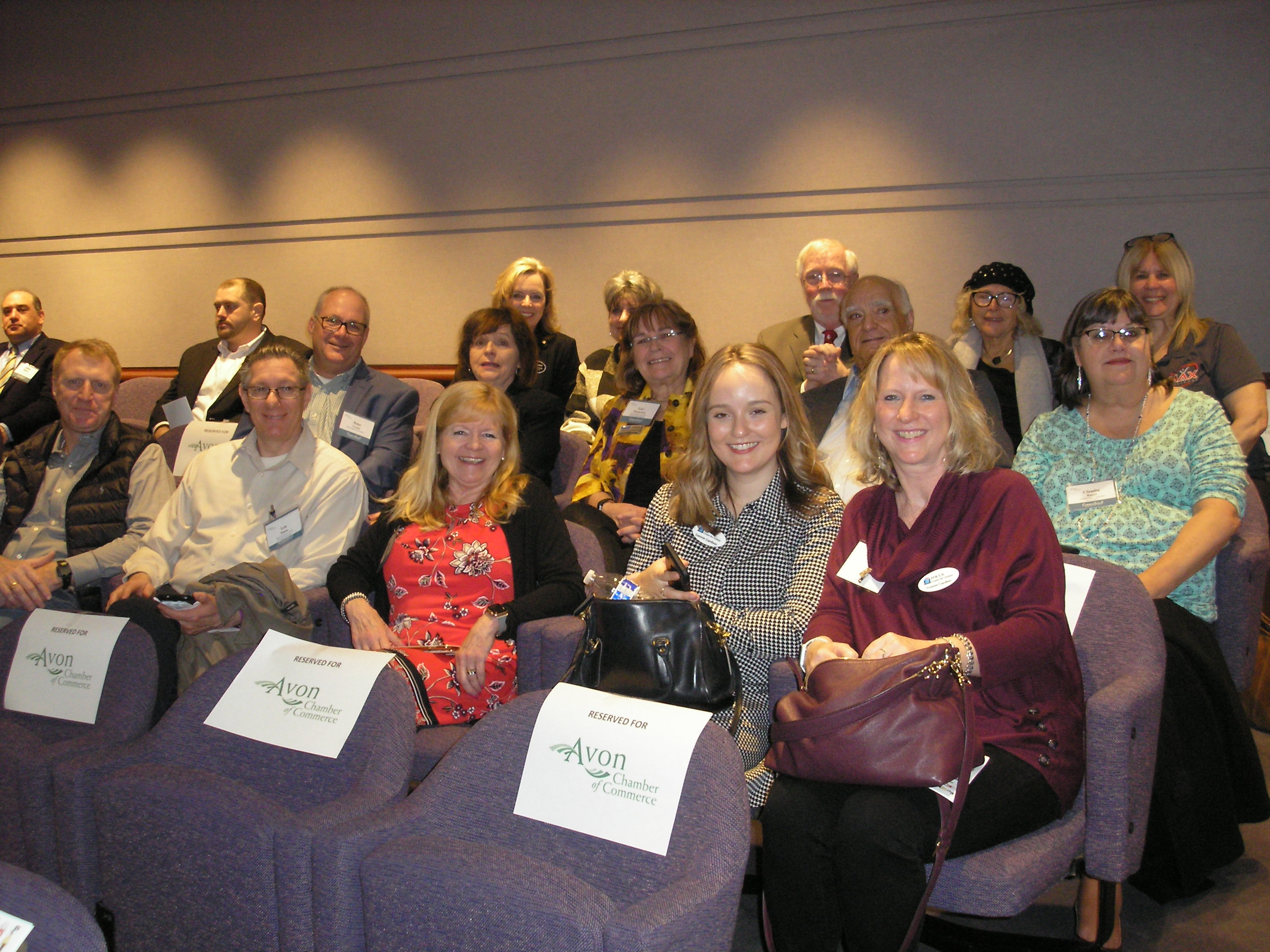 Wednesday, March 4, 2020
THANK YOU to the Seventeen Member Businesses
that took part in this year's event!
Kevin Anderson | Cyclebar/Canton
Jerri Bonnell | People's United Bank
Sylvia Colvin | Keller Williams Realty/The Colvin Group
Peter Crowe | Robert Hensley & Associates
Adam Dejulius | Miller Foods/Oma's Pride
Maureen DeMartino | The Max Challenge of Avon
Len Diana | An Infinite Abundance
Robin DiNicola | Edward Jones
Carmine Fortino | Coldwell Banker Commercial Real Estate
Lauren Gardner | FOCUS Center for Autism/Fresh Start School
Yvonne Gardner | FOCUS Center for Autism/Fresh Start School
Jim Gordon | The Salvation Army
Lori Macgowan | Coldwell Banker Residential Brokerage
Peg Mayer | Palmer Latko Ledas Page
Cal Miller-Stevens | Miller Foods/Oma's Pride
Susan Pribyson | Gifts of Love
Claudia Rucci | Claudia Decor

---

SATURDAY, JANUARY 11, 2020

The Chamber's Health Council along with member ShopRite of Canton sponsored the B-WELL FESTIVAL on SATURDAY, JANUARY 11. This FREE PUBLIC EVENT provided an opportunity to both meet & speak with 24 health-related member businesses of the Avon Chamber Health Council!

CLICK HERE to View Our FACEBOOK POSTS

THANK YOU to our Members That Participated:
---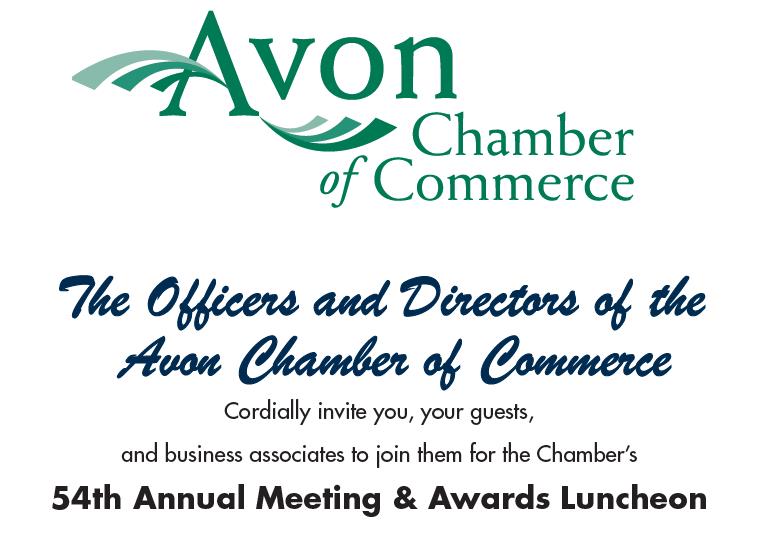 Avon Chamber of Commerce
54TH ANNUAL MEETING & AWARDS LUNCHEON
WEDNESDAY, MAY 22, 2019
Golf Club of Avon

CLICK HERE to View a Short Video Featuring Pictures from 2018 by Ben Jordan of Photo Images Co.
CLICK HERE TO REGISTER

---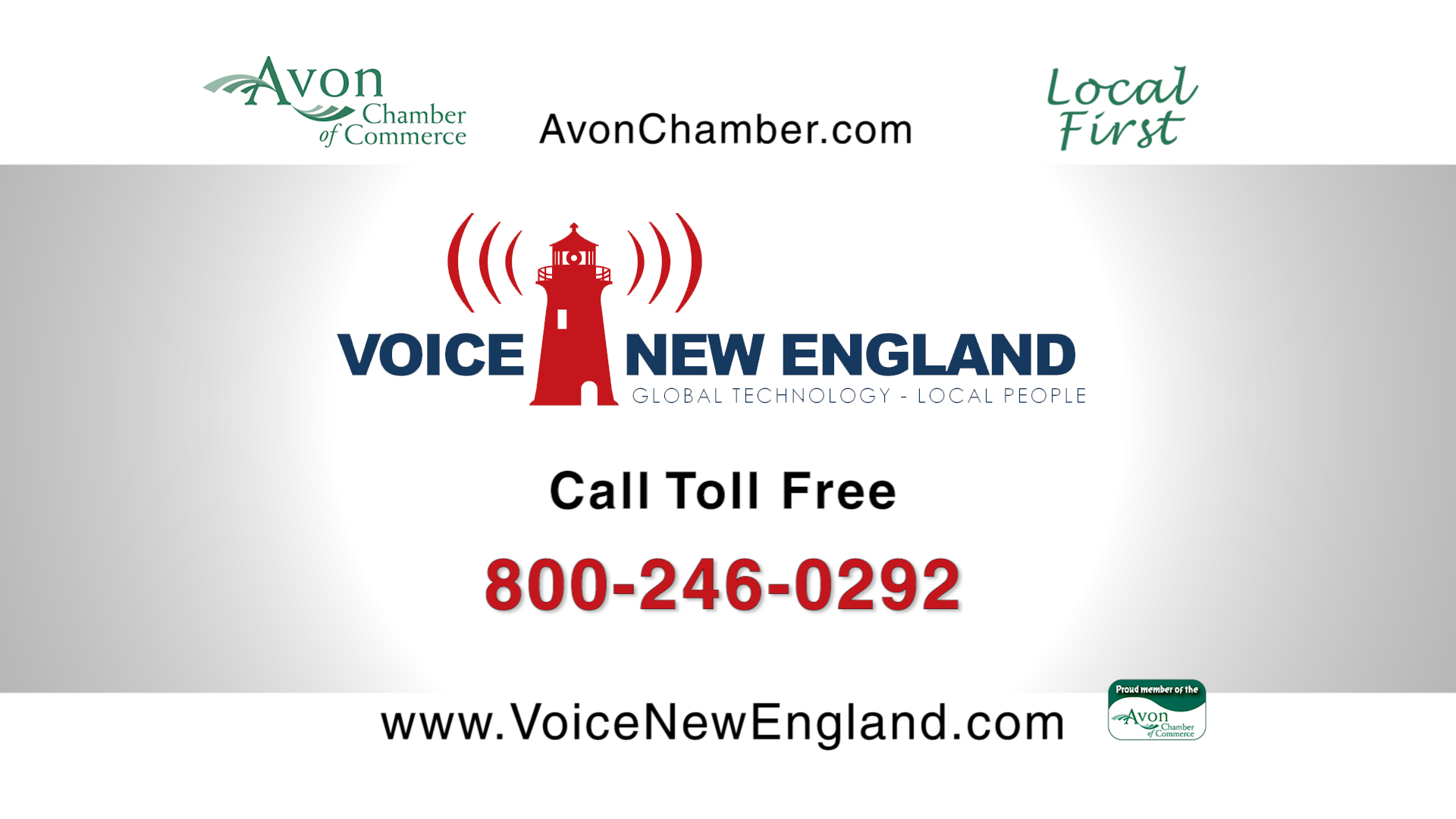 AVON CHAMBER LOCAL FIRST CABLE ADS

Watch the Avon Chamber Comcast Local First Ads -- Featuring TEN of our Member Businesses -- Premiering on the Chamber's Facebook and Featured Member Pages!
CLICK HERE to View as Each Ad premiers on our FACEBOOK and FEATURED MEMBER PAGES
---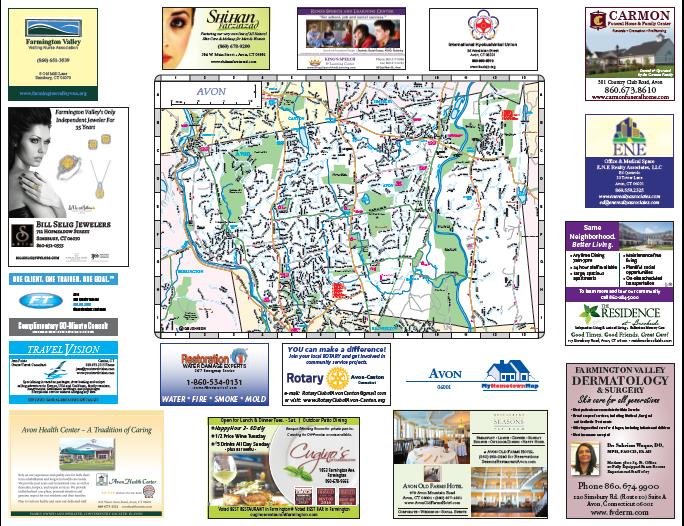 DID YOU RECEIVE YOUR MAP? NEED ANOTHER? Avon Chamber of Commerce and My HomeTown Map have teamed up once again to bring to EVERY HOUSEHOLD in AVON a map that you can carry with you, keep handy at your desk, and also access digitally.
Click on the MAP IMAGE to SEE LINKS TO ALL OUR MEMBER ADVERTISERS!

THANK YOU to the following Chamber Members that have Put Their Business on the Map:
Abundant Health Massage Therapy & Wellness

Avon Health Center

Avon Old Farms Hotel

Bill Selig Jewelers

Carmon Funeral Home & Family Center

Cugino's Restaurant of Farmington

E.N.E. Realty Associates

Farmers Insurance/Avon

Farmington Valley Dermatology & Surgery

Farmington Valley Visiting Nurse Association

Fitness Together/Avon

Focus Center for Autism

International Kyokushinkai Union

K21 Kid Strong Foundation

King's Speech and Learning Center

Miller Foods

Molly Maid of Farmington and Greater Hartford

Ravenswood Natural Health

Restoration 1

River Ridge at Avon

Rotary Club of Avon-Canton

Ruby Ribbon

Shihan Skin Care

Simsbury Bank

The Bee's Knees Catering & Café

The Residence at Brookside

Timothy S. McCarthy, CPA

TravelVision

Waste Material Trucking
---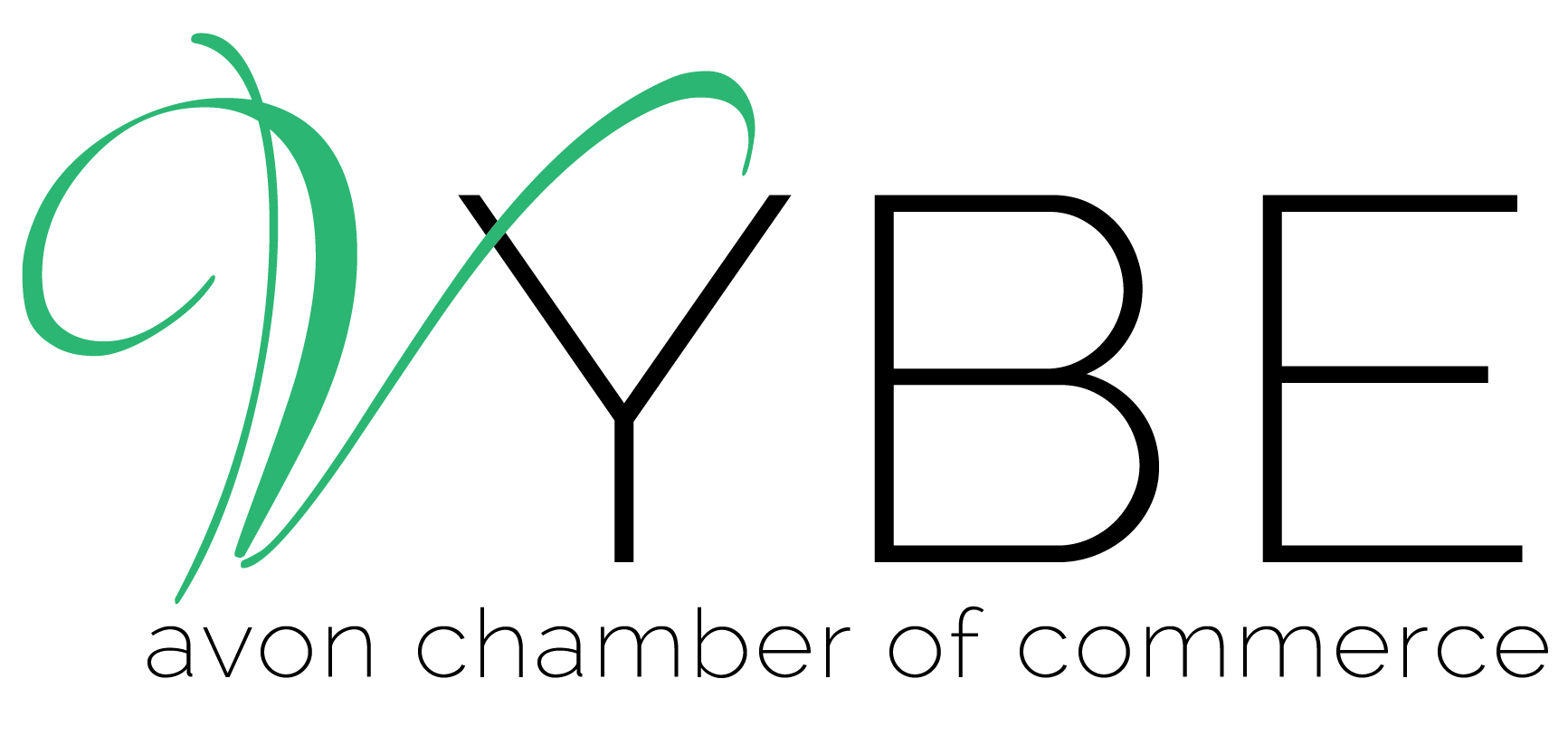 MEMBERS
THE NETWORKING GROUP FOR YOUNG PROFESSIONALS

V.Y.B.E. - Valley Young Business Entrepreneurs - is the Chamber's networking group for those ages 21-39 that either work and/or live in and around the Farmington Valley. Come to one of their events and check it out! Click on the CALENDAR OF EVENTS for more information on upcoming events
Connect with V.Y.B.E. on

---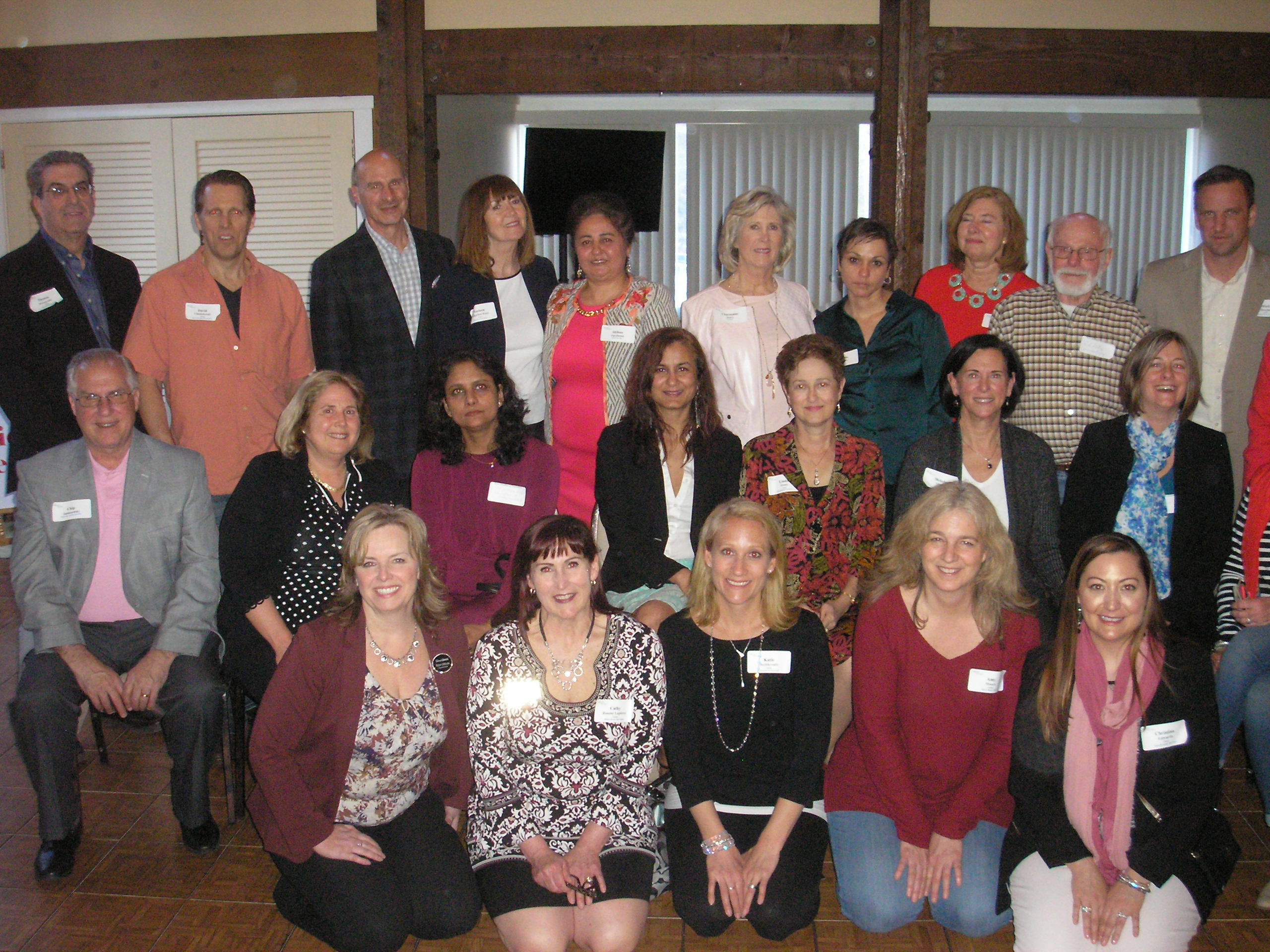 AVON CHAMBER 15th ANNUAL BRING-A-
NON-MEMBER-BUSINESS EVENT
WEDNESDAY, APRIL 10, 2019
Farmington Woods Golf Club

The Event Was a Great Success! 20 Guest Businesses Attended AND We Welcomed 6 New Members To Our Chamber
THANK YOU to the Members that brought a guest: CV Media | Edward Jones/Wolcott | Happiness & Success GPS | Keller Williams Realty/The Colvin Group | Patient Advocate For You | Shihan Day Spa

THANK YOU to our MEMBER BUSINESSES PARTICIPATING in the PRIZE PACKAGE:
Barter Business

Berkshire Bank

Bill Selig Jewelers

Farmington Woods Golf Club

iDevices

Keller Williams Realty/The Colvin Group

Ruby Ribbon/Carol Tsacoyeanes

Shihan Skin Pro and Day Spa

Tim McCarthy, CPA/U.S. Wealth Farmington Valley

Tocara Jewelry/Dana Culligan
Tote Bag donated by
P'zazz
---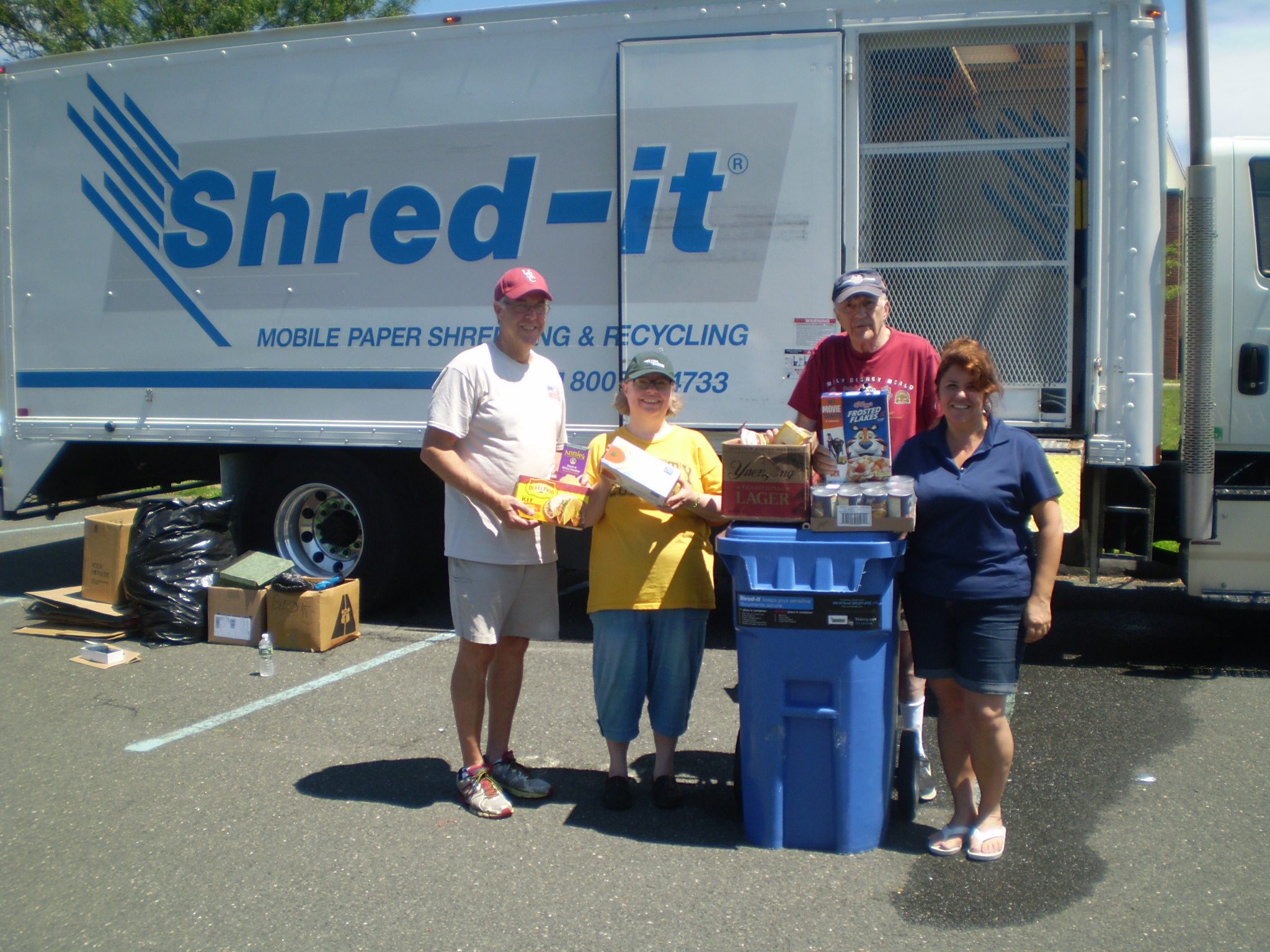 Avon Chamber of Commerce
Bearingstar Insurance/Avon
FREE SHREDDING EVENT
SATURDAY, JUNE 24, 2017
Avon High School
THANK YOU to the Nearly 75 Cars that stopped by and brought a Non-Perishable Food Item to be Donated to the Avon Food Pantry

---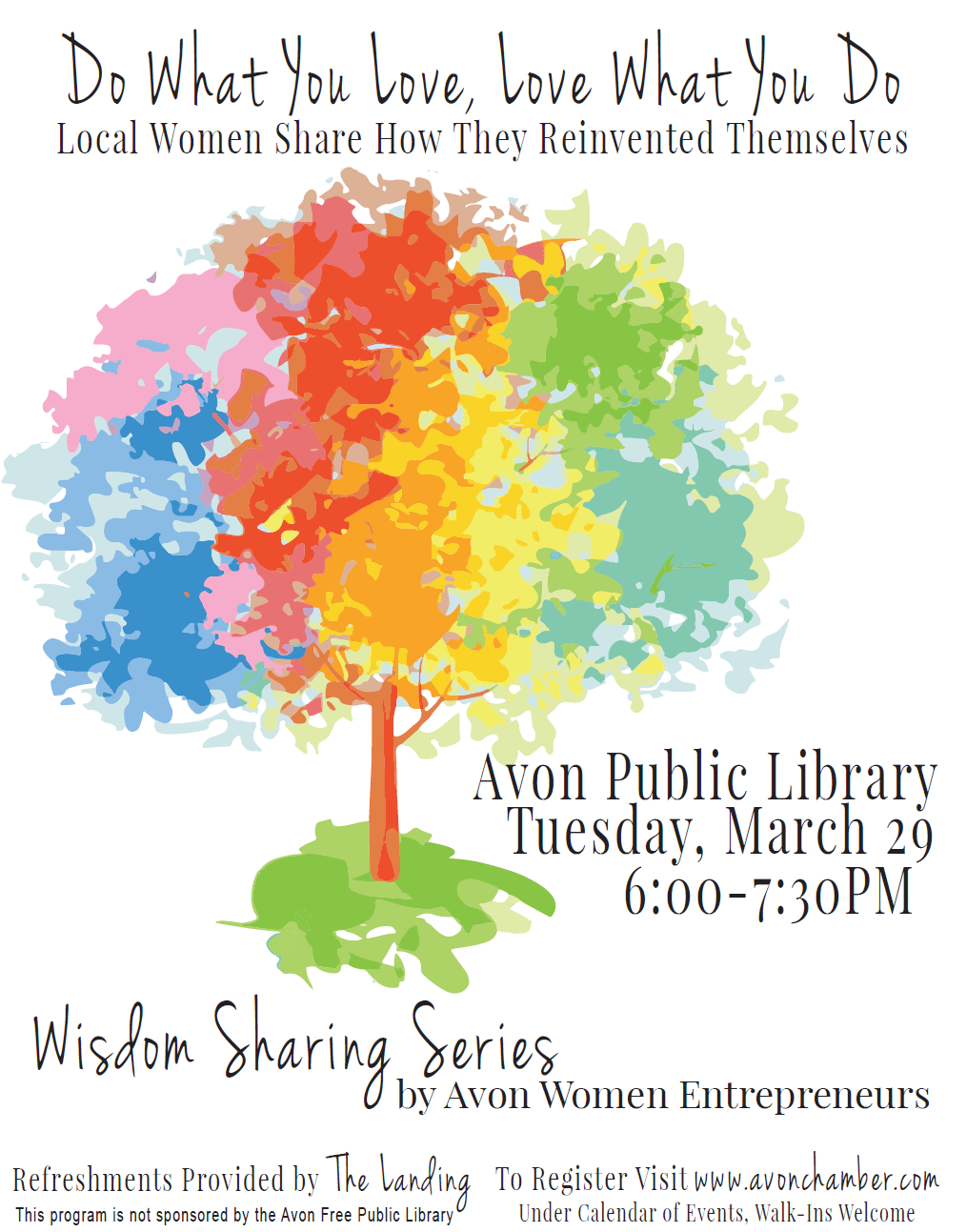 The Avon Chamber businesswomen networking group - A.W.E. (Avon Women Entrepreneurs) hosted the first of its WISDOM SHARING SERIES, entitled "DO WHAT YOU LOVE, LOVE WHAT YOU DO" Tuesday, March 29, at the Avon Free Public Library. Check Out Pictures of this Event on the Chamber's FACEBOOK PAGE
---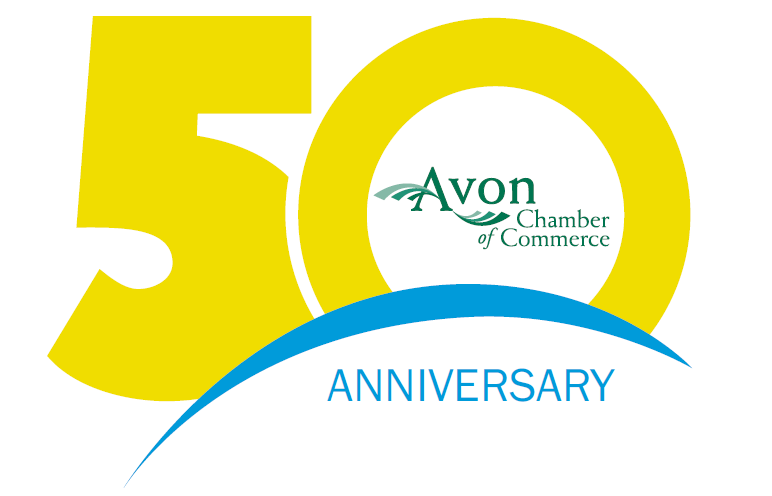 AVON CHAMBER 50TH ANNIVERSARY CELEBRATION Thursday, November 19, 2015 at Avon Old Farms Hotel
Thank you to the 160+ Members and Friends of the Chamber that attended, our generous Sponsors, numerous Member In-Kind Contributors, Special Guests, and the dedicated Members of the 50th Anniversary Committee.

---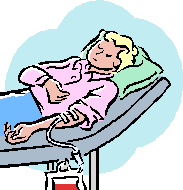 Carmon Funeral Home & Family Center AND the Avon Chamber of Commerce sponsored a BLOOD DRIVE, April 18, 2013 Thank you to everyone that made this great community event a success! Look for another Blood Drive Coming Soon Click on the CARTOON to SEE ALL THE PARTICIPANTS
---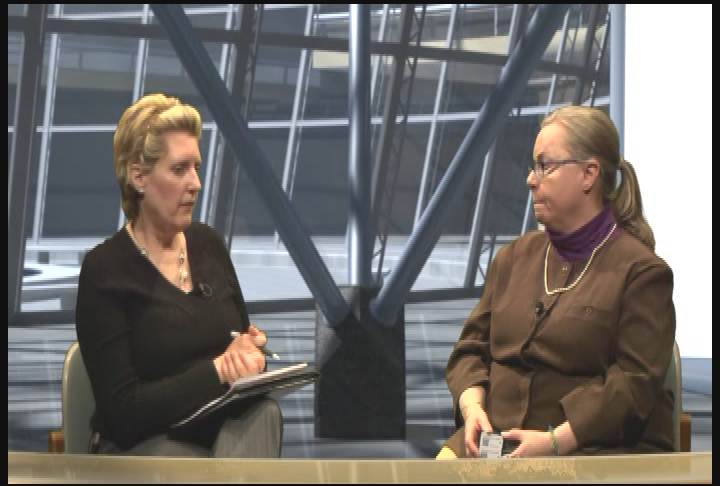 WATCH THE AVON CHAMBER on the LINK, hosted by Joanie Sutter, currently showing on Nutmeg Public Access Television. Click on the Image for On Demand Viewing and Show Listings
---
NEW JOB POSTINGS are now appearing on the Chamber's CAREER OPPORTUNITIES page - found on the UPPER NAVIGATION BAR
---
NEW OFFICE SPACE AVAILABILITIES are now appearing on the Chamber's AVAILABLE OFFICE SPACE page - found on the UPPER NAVIGATION BAR
---
MEMBERSHIP BENEFITS page is the place to find out about everything the Chamber has to offer you and your business Check it out - found on the LEFT NAVIGATION BARS
---