PDF MEMBERSHIP APPLICATION
Please Scan the Completed Application and Email to the Chamber


PDF MEMBERSHIP BENEFITS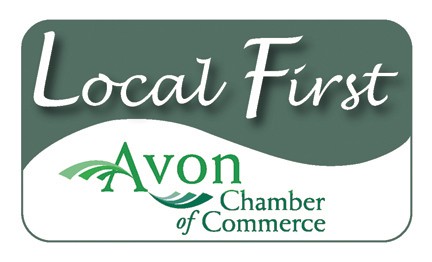 LOCAL FIRST Brochures and Key Card mailed to all Avon Residents - NEW
LOCAL FIRST - Member Discount Sign-Up
LOCAL FIRST Web Page

Avon Chamber of Commerce on Facebook - NEW
Tag Your Picture, Share Our Posts, Submit a Visitor Post

Avon Chamber of Commerce Group on LinkedIn - NEW
Share Your Expertise on Business-Related Topics
Member News eBlasts reach over 750 area professionals
Chamber The B.E.A.M. AND Member News eBlasts
Chamber Website
On-Line Membership Directory
Featured Member
Career Opportunities Posting
Available Office Space Listing

Avon Chamber Virtual Membership Plaque
Contact the Chamber to Request Yours!
Recruit A New Member Program - UPDATED
Membership Labels free twice a year

Avon Chamber My Hometown Map - Ad Sales for 2016 are NOW OPEN
Email Jerry Saval to reserve your spot!
Yellow Pages of the Avon Police Association Telephone Directory
Ad Sales for 2016 Directory are closed
A-frame Sign for New Members*
(must be a new business, relocation, or name change to qualify)

Present at a Morning Business Network Connection
Host a Business After Hours
E-blasts with Company Information
Attendance List
Average of 90 Attendees
Teach an Education Class

Avon Chamber Junior Achievement of Southwest New England Collaboration - Premiering September 2016!
Member Referrals
Monthly Morning Business Network Connection
Monthly Business After Hours
Special Interest Forums:
Monthly A.W.E. - Avon Women Entrepreneurs - NEW
Monthly M.A.P. - Mentoring Avon Professionals - NEW - Name Changed
V.Y.B.E. - Valley Young Business Entrepreneurs - NEW
Joint Events with Area Chambers
Special Networking Events - Golf With The Chamber, Yappee After Hours
Usually FREE to you and your employees:
Computer & How-To Classes
Seminars on various business-related topics
Business skill building
Help shape your Chamber
Build your leadership and organizational skills
Education Committee - develop programs to help members build their skills
Marketing Committee - promote the Chamber and its member businesses
Membership Committee - support member satisfaction with the Chamber
Go to the Committees page to learn more
Active Role Advancing Issues of Local Interest
Temporary & Permanent Signage
Numbering along Route 44
Active Role Interfacing with Local Government
Co-Sponsored UCONN Business Survey with Town Government
Active Role Advancing Issues of Regional Interest
DSL/Internet Access
Member of CACCE
Connecticut Business Day
Updates on State Legislative Issues


Staples Business Advantage/Avon Chamber of Commerce - Exclusive Office Supplies Program - NEW
NEW and EXCLUSIVE offer to service the office supply needs of Members of the Avon Chamber of Commerce. Staples Business Advantage is the contract and commercial division of Staples. They have combined the purchasing volume across all our Chamber members to create a program designed to offer Avon Chamber Members steep discounts not available anywhere else but here! This program is Only Offered through Staples Business Advantage. You will not find these prices in Staples retail stores, Staples Direct mail order catalogs or Staples.com
CLICK HERE for further details and information about joining.
Questions? Contact our dedicated account manager Steve Ellis at 1.800.975.2145 or via email
at stephen.ellis@staples.com



Avon Chamber Small Business Video Packages - Administered by Rich Wright Productions - NEW
Avon Chamber members Receive an Additional $50 Discount on Any Package!




Avon Chamber Copy & Print Discount - Administered by Staples - NEW
Avon Chamber members Receive a 20% Discount on Copy & Print Orders! #2720749429




CHET Advisor 529 Plan - NEW
Avon Chamber of Commerce has established a relationship with the CHET Advisor 529 Plan. Members of the Avon Chamber of Commerce and their employees are eligible to participate in this program at no cost - the up-front sales charge of up to 5.5% is waived for Chamber members. In addition, saving for your child's education in this Chet Advisor 529 Plan can reduce your state income tax burden, as the CHET Advisor 529 Plan includes a state income tax deduction for taxpayers contributing up to $5,000 for individual filers and up to $10,000 for those filing jointly. Start with as little as $50.
For more information please contact Edward Jones-Peter Vignati at 860.676.1442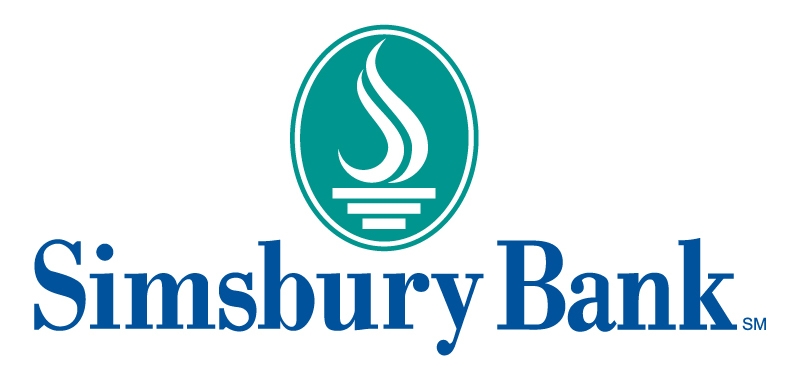 www.SimsburyBank.com
Chamber Insurance Trust (CIT) Products
Aetna Chamber One Health Insurance - Health Insurance for sole-proprietor businesses. Provides Chamber members expanded access to affordable and Chamber Member Only individual coverage

Aetna Small Group Health Insurance - NEW - High Deductible Health Insurance for Employer Groups of 1-50. These plans include several consumer-directed, HSA-compatible options, along with access to Aetna's industry-leading online tools including tax credit calculator and Aetna Resource Connection. May be integrated with the Aetna Chamber Hospital Indemnity Plan

Aetna Chamber Hospital Indemnity Plan - NEW - A flat dollar payment for a hospital stay (either $1,000 or $2,000 with the two Chamber Member Exclusive options available), and a per diem payment of $100/day up to a maximum of 100 days

Anthem Blue Cross and Blue Shield
Dental Prime and Dental Complete - NEW - Dental Coverage for Chamber Members
Blue View Vision - NEW - Plans cover regular eye exams, along with an additional savings program that lets members save even after their annual benefits are used up
Disability and Life - NEW - Coverage options include: Group Term Life, Accidental Death and Dismemberment (AD&D), Dependent Life, Short-Term and Long-Term Disability; available on an employer-paid or employee-paid (voluntary) basis

United HealthCare Medicare Advantage for Chamber Members - NEW - Two Chamber Exclusive plans available that offer richer benefits than many other plans on the market

Participating Avon Chamber Member/CIT Agents
HEALTH INSURANCE

Del Gallo Financial Services, LLC
195 West Main Street, Suite 7, P.O. Box 717, Avon, CT 06001-0717
(860) 675-5201
Contact: Leonard Del Gallo, Jr.

Pawson Associates, Inc., dba The Hunt Agency
12 Roaring Brook, Avon, CT 06001
(860) 404-1701
Contact: Stephen Hunt

Peter M Bakker Agency
302 West Main Street, Suite 206, Avon, CT 06001
(860) 676-1957
Contact: Sean Farrell

Robert Hensley & Associates
10 Avon Meadow Lane, Avon, CT 06001
(860) 678-1090
Contact: Margi Jakubowski

Tarlov Financial Group
20 Tower Lane, Avon, CT 06001
(860) 773-6785
Contact: Robert Tarlov